Tennessee Department of Health Recognizes Hospital-based Efforts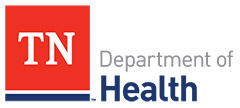 Nashville, TN – Tennessee First Lady Crissy Haslam and Tennessee Health Commissioner John Dreyzehner, MD, MPH, joined other state and local officials at the Tennessee Residence in Nashville Thursday, February 25th to celebrate the success of the statewide initiative to reduce sleep-related deaths among infants.
TDH has partnered with the Charlie's Kids Foundation and Tennessee hospitals since 2014 to help new parents and hospital staff members learn the "ABCs of Safe Sleep." Tennessee has seen a 25 percent reduction in sleep-related deaths of infants during this period.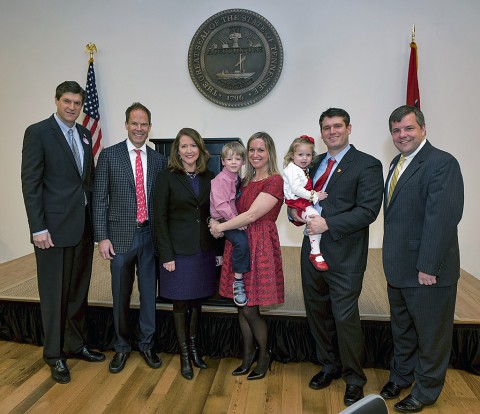 "With a concerted effort and the awareness and actions of all of us who care for infants, we don't have to lose another baby to a preventable sleep-related death," said TDH Commissioner John Dreyzehner, MD, MPH. "These deaths can be stopped with consistent, persistent safe sleep practices. We thank everyone involved for this heartening progress and their dedication to this goal."
The celebration started with an opportunity to meet Charlie's Kids Foundation Co-founders Dr. Sam and Maura Hanke, who established the organization after losing their first child to sudden infant death syndrome, or SIDS. Charlie's Kids was founded with the purpose of increasing safe sleep awareness and education with the ultimate goal of reducing the SIDS mortality rate.
Sam Hanke, a pediatric cardiologist, and Maura Hanke, a kindergarten teacher, have made it their mission to teach others that a baby is safest alone and on his or her back in a crib for sleeping.
"Charlie's Kids is thrilled to continue partnering with the Tennessee Department of Health and hospitals across the state in this initiative," said Sam Hanke, MD, president of the Charlie's Kids Foundation board of directors. "The reduction of sleep-related deaths in Tennessee since 2012 shows that hospitals teaching and modeling safe sleep is crucial and effective."
The primary message for parents and others who care for infants is to "Remember the ABCs of Safe Sleep." There are three critical measures to follow when it's time for an infant to sleep. "A" is for Alone:  always let the baby sleep alone, never in a bed with another person where the baby could be smothered and never with pillows or blankets. "B" is for on the baby's Back; an infant should be placed to sleep on his or her back, not on his or her side or stomach. "C" is for Crib:  always put your child to sleep in a crib with only a firm mattress and tight-fitting sheet.
The Charlie's Kids Foundation delivered 86,000 copies of the Sleep Baby Safe and Snug board book Feb. 25 for Tennessee hospitals to continue providing a copy to each baby born in their facilities in 2016. The books arrived in the Charlie's Kids truck at Bicentennial Mall State Park. With this shipment, the foundation marked delivery of one million Sleep Baby books, a milestone reached through partnership with TDH and Tennessee hospitals. Sleep Baby author John Hutton, MD, was on hand at the celebration to sign copies of the book.
The 12 Tennessee birthing hospitals that have received the Cribs for Kids National Safe Sleep Certification were presented a certificate by Cribs for Kids Founder and Executive Director Judy Bannon at the conclusion of the celebration event. Hospitals meeting specific criteria for teaching and modeling safe sleep for infants can apply for bronze, silver or gold certification.
"It's amazing that all 65 birthing hospitals in Tennessee have implemented a safe sleep policy, and I want to congratulate the 12 hospitals that have taken the extra step to apply for the national certification," said Bannon.
Hospitals receiving certificates included Monroe Carrell Jr. Children's Hospital at Vanderbilt; LeConte Medical Center; Franklin Woods Community Hospital; Erlanger East; Erlanger Baroness Campus; Hardin Medical Center; Cookeville Regional Medical Center; Laughlin Memorial Hospital; Jackson-Madison County General Hospital; Tristar Hendersonville Medical Center; Niswonger Children's Hospital and Tennova Healthcare.
Learn more about the ABCs of safe sleep at safesleep.tn.gov
Learn more about Charlie's Kids Foundation at www.charlieskids.org