Topic: infant death
Tennessee Department of Health Recognizes Hospital-based Efforts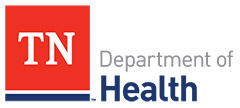 Nashville, TN – Tennessee First Lady Crissy Haslam and Tennessee Health Commissioner John Dreyzehner, MD, MPH, joined other state and local officials at the Tennessee Residence in Nashville Thursday, February 25th to celebrate the success of the statewide initiative to reduce sleep-related deaths among infants.
TDH has partnered with the Charlie's Kids Foundation and Tennessee hospitals since 2014 to help new parents and hospital staff members learn the "ABCs of Safe Sleep." Tennessee has seen a 25 percent reduction in sleep-related deaths of infants during this period.
«Read the rest of this article»

Clarksville, TN – On Sunday, September 4th, 2015 at 11:10pm, the Clarksville Police Department responded to a shots fired call at the 900 block of Princeton Drive.
There were two shot victims. An adult victim is currently in critical condition.
There was also a 2-year-old victim who died on scene. He will have turned 3 years old this month.
«Read the rest of this article»

Clarksville, TN – Clarksville Police are investigating the death of an infant that occurred yesterday. CPD Officers and paramedics were dispatched to an apartment on the 1900 block of Ashland City Road at 11:29am on Saturday in response to an E911 call that a five-month old boy was not breathing. The child was pronounced deceased at the scene.
No other information is available at this time.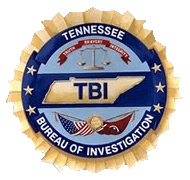 Jackson, TN – The Tennessee Bureau of Investigation yielded warrants that led to the arrest today of a 25-year old Benton County man, charged with first degree murder and aggravated child abuse of a seven-month-old child.
On August 22nd, 2014, at the request of 24th District Attorney Hansel McAdams, TBI Special Agents, with the assistance of deputies from the Benton County Sheriff's Department and the Department of Children's Services, investigated the death of Joseph Hilliard.
«Read the rest of this article»
CPSC, Firm Settle Administrative Litigation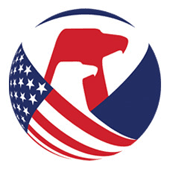 Washington, D.C. – In cooperation with the U.S. Consumer Product Safety Commission (CPSC), Baby Matters LLC of Berwyn, PA, is announcing a voluntary recall of all models of its Nap Nanny and Nap Nanny Chill infant recliners and covers.
This recall is announced as part of the settlement of an administrative case filed by CPSC in December 2012, which sought a mandatory recall of the Nap Nanny and Chill products.
From 2009 to the present, the Commission staff has received at least 92 incident reports involving the Nap Nanny and Nap Nanny Chill products, including five infant deaths.
«Read the rest of this article»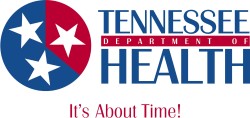 Nashville, TN – Children born in some third-world countries have a better chance of reaching their first birthday than some children born in America.
This disturbing fact is one reason health and medical professionals gathered in Nashville September 20th, 2012 for "Tennesseans Teaming up for Change: Statewide Infant Mortality Summit." «Read the rest of this article»
Remember the "ABCs of Safe Sleep"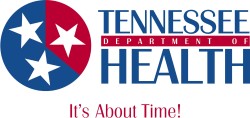 Nashville, TN – The sight of a baby sleeping peacefully is heartwarming to parents, grandparents and almost anyone else. Yet the lives of many babies are cut tragically short as the result of being put to sleep in an unsafe place or position.
For Tennessee in 2010, the most recent year for which data are available, 131 infants died because they were not put to sleep as safely as they might have been. «Read the rest of this article»
September is Infant Mortality Awareness Month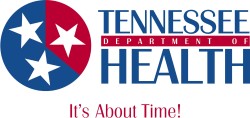 Nashville, TN – State public health officials are encouraged by recent statistics indicating a decline in infant mortality rates in Tennessee and acknowledge there is still much work to be done. Infant mortality is defined as the death of a child before his or her first birthday. During National Infant Mortality Awareness Month this September, residents of the state should learn what they can do to support mothers of newborns and help babies reach this critical milestone.
"We are definitely making progress as a state," said Michael Warren, MD, TDOH's director of Maternal and Child Health. "There were 63 fewer infant deaths in 2009 as compared to 2005. That equates to three additional classrooms of kindergarteners who will have the chance to grow into healthy, productive Tennesseans." «Read the rest of this article»

More details are emerging on the tragic death of three-month-old Faith Nichols, an infant left unattended in a car at Dodge's Store and The Yes Deer Bar on Fort Campbell Boulevard. Courtni Lee Nichols, 24, of 3060 Harris Circle, Palmyra, has been booked into Montgomery County Jail where she is being held without bond on first degree murder charges for negligence that led to the death of her child on Tuesday.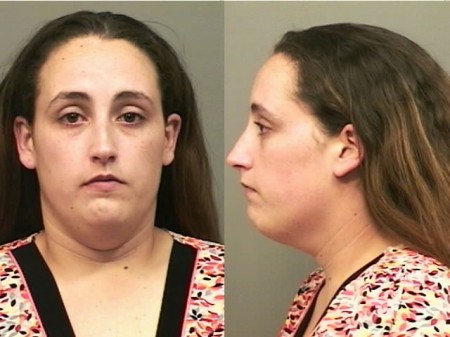 According to police reports, Nichols (pictured at right) left the child in the back seat of her car, which was parked outside Dodge's Store shortly after 10 a.m.. Nichols reportedly went in and out of the Yes Deer Bar several times and went to another bar with friends, leaving her child alone in the vehicle. Six hours later EMS and police responding to a 911 call found the baby "unresponsive," rushed the child to Gateway Medical Center, where the infant was pronounced dead, according the arrest report written by Detective Tim Anderson. The child's temperature was 103.8 degrees. Courtni Nichols admitted leaving her baby in the car, which was not running or air-conditioned, while she went bar-hopping. «Read the rest of this article»