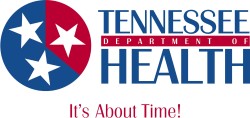 Nashville, TN – Children born in some third-world countries have a better chance of reaching their first birthday than some children born in America.
This disturbing fact is one reason health and medical professionals gathered in Nashville September 20th, 2012 for "Tennesseans Teaming up for Change: Statewide Infant Mortality Summit."
"Too many babies are dying and some of our communities suffer more than others," said Tennessee Health Commissioner John Dreyzehner, MD, MPH. "Sadly, many of these babies died from preventable causes that we – health professionals, the medical community, friends and families and society as a whole – must work together to address. While the rate of infant deaths in Tennessee has been declining, reaching 7.9 deaths per 1,000 births per year in 2010, compared with a national rate of 6.14, we had approximately one-third of Tennessee counties in 2010 where the rate of death was in the double digits per 1,000 births. It's essential for all of us to focus on ways we can help all babies in Tennessee live to be at least one year old."
Many believe the quality of health care determines life expectancy, but research shows that is a factor in only about ten percent of deaths. The bigger cause, responsible for approximately 40 percent of deaths, is choices or actions made by individuals. Michael Warren, MD, MPH, TDH Director of Maternal and Child Health, says much of Tennessee's high infant mortality rate is attributable to too many premature births and low birth weights. According to Warren, both are often caused because parents don't have adequate knowledge about healthy choices and practices before pregnancy and birth occur.
"Prematurity and low birth weight are often connected to the health of the mother before she becomes pregnant, so we must concentrate on making sure women of childbearing age are healthy and avoid behaviors such as smoking, which puts them and their babies at risk," Warren said. "While there are higher numbers of deaths in some segments of the population, this is an issue that cuts across all socio-economic and geographic boundaries. Our challenge is to find more effective ways to talk with families about what they can do before and during pregnancy to make sure their babies live and are healthy. We have several programs, but we must do better."
One initiative to protect a baby's health after delivery is the TDH Safe Sleep campaign. It encourages parents to understand the "A-B-Cs of Safe Sleep" to prevent deaths while babies are sleeping. A is for Alone; always let the baby sleep alone, never in a bed with an adult or sibling where the baby could be smothered. B is for on the baby's back; an infant should never be allowed to sleep on his or her side or stomach. C is for crib; always put you child in a crib that is empty, since blankets, toys and crib bumpers could smother a baby.
"In one Tennessee county alone, 36 babies died in 2009 from preventable sleep-related deaths," Warren said. "We hope more parents, and grandparents and friends and family members, will help us spread the word out about safe sleeping practices.
"We also need to work together to tackle other pregnancy-related issues that affect an infant's health, including proper nutrition and exercise, lifestyle choices, seeing a doctor for prenatal care, making sure babies are not delivered early and seeking help and assistance from existing community resources that help mothers and babies."
Health departments in all 95 counties of Tennessee have staff members specially trained to assist mothers-to-be and new parents. These services are available to persons of all income levels. During the infant mortality summit last week at the Avon Williams campus of Tennessee State University, national leaders in combatting infant deaths provided an overview of best prevention practices. The attendees, representing a variety of medical and health organizations, formed 42 teams to take on a variety of challenges to healthy pregnancies and safe infancies.
"We're excited about the promise of many great minds working in different areas, but still unified through a common goal," Dreyzehner said. "That goal is seeking solutions to problems that affect whether a baby lives or dies, and how healthy it will be as it matures."
Learn more about infant mortality in Tennessee and what you can do to make a difference at http://health.state.tn.us/infantmortality/index.htm. For information on the TDH Safe Sleep campaign, visit http://safesleep.tn.gov/.
About the Tennessee Department of Health
The mission of the Tennessee Department of Health is to protect, promote and improve the health and prosperity of people in Tennessee. For more information about TDH services and programs, visit http://health.state.tn.us/.