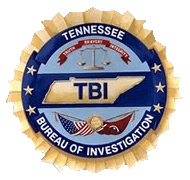 Jackson, TN – The Tennessee Bureau of Investigation yielded warrants that led to the arrest today of a 25-year old Benton County man, charged with first degree murder and aggravated child abuse of a seven-month-old child.
On August 22nd, 2014, at the request of 24th District Attorney Hansel McAdams, TBI Special Agents, with the assistance of deputies from the Benton County Sheriff's Department and the Department of Children's Services, investigated the death of Joseph Hilliard.
On Friday, the infant's mother called 911, saying her son was unresponsive.
The child was transported from his home on Liberty Church Road in Holladay to Camden General Hospital, where he was pronounced deceased.
On Monday, August 25th, arrest warrants were issued for Westlee Waylon Yates, the mother's boyfriend, for the murder and abuse of the seven-month-old. With the assistance of Benton County Sheriff's deputies, TBI Agents arrested Yates without incident at a residence at West Little Richland Road in Humphreys County.
Yates was booked in the Benton County jail, where he is being held without bond.