UT Athletics Department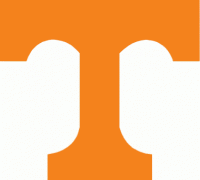 Knoxville, TN – A fourth straight double-digit scoring performance from Armani Moore wasn't enough as Tennessee fell to Arkansas, 75-65, Saturday night at Thompson-Boling Arena.
Moore led the Volunteers with 17 points and 11 rebounds for his sixth double-double of the season. Admiral Schofield scored 15 points, while Shembari Phillips followed up his career-high 16 points against South Carolina with 13 for his third-straight game in double-digits.
The Vols, who played without the services of two of their three leading scorers in Kevin Punter Jr. and Robert Hubbs III, trailed by just a point at halftime, 34-33.
UT scored the first four points of second half to seize a three-point lead, but a 3-pointer from Jabril Durham tied the game at 37-37 with 18:00 remaining and the Vols would not lead again.
Arkansas did not lead by more than 11 points in the game, but despite a consistent fight in the final minutes, UT could draw no closer than seven points as the Razorbacks closed it out.
Dusty Hannahs led Arkansas with 17 points, including 3-of-4 from beyond the arc. Anthlon Bell added 16 points, Anton Beard 11, in the victory.
Tennessee dominated the boards, out-rebounding Arkansas, 42-33, and controlled points in the paint, 34-26.
This is the first time all season the Vols have started three freshmen (Phillips, Schofield and Kyle Alexander). The last time Tennessee started three true freshmen was February 3rd, 2007, at Florida. 317 games have elapsed since the Vols lost, 94-78, with Wayne Chism, Ramar Smith and Josh Tabb in the starting lineup.
Tonight's freshmen combined to score the first eight points (four each from Phillips and Schofield) and grab the first five rebounds for the Vols (three boards by Alexander, one each by Phillips and Schofield).
The Tennessee freshmen combined for 32 total points (Schofield 15, Phillips 13, Alexander four), it was the highest combined point total for Tennessee freshmen this season, with their previous best coming against Texas A&M (31) when Schofield scored 16 and Phillips had 15.
In addition to 15 points, Schofield grabbed a career high nine rebounds, falling one board short of his first career double-double.
Kyle Alexander finished with four blocks, the second most in his career and the seventh time this season he has had three or more blocks in a game. With 13 points, Shembari Phillips notched his third straight game in double figures, the longest streak of his young career. It was also his fifth time in double digits in the past seven games.
Armani Moore Doubles
Armani Moore scored in double figures for the fourth straight game as he finished with 17 points. Moore also grabbed 11 rebounds to record his sixth double-double of the season and 10th of his career. It was Moore's third double-double in the past four games.
Moore is the 38th Vol ever to log at least 10 career double-doubles.
Up Next
Tennessee will play its final regular-season road game of the year as its squares off against Vanderbilt on Tuesday at 7:00pm ET/6:00pm CT on the SEC Network.
The Vols will be looking to avenge an 88-74 loss suffered at the hands of the Commodores on January 20th in Knoxville. It was one of just three home losses for the Vols this year. Tennessee is 116-73 all-time against Vanderbilt, dating to 1922.