Clarksville, TN – As it prepares for its fifth year, Camp Granada, Austin Peay State University Department of Music's summer music day camp, continues to expand its mission of providing area children with an opportunity to develop a life-long love of music.
Established in 2011 on the APSU campus, Camp Granada has grown throughout Montgomery and surrounding counties in both Tennessee and Kentucky.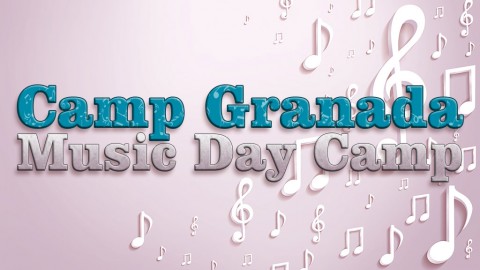 This year, students in Cheatham County and Christian County (KY) will join students in Clarksville schools, as well as the APSU campus, in Camp Granada's summer music education program.
"We are especially excited this year as we continue to expand into local schools," Dr. Eric Branscome, APSU coordinator of music education, said. "We started this program on campus five years ago. Two years ago, we offered our first satellite program, and last year, we added two additional satellite programs in Clarksville Schools. This year, we have Cheatham County, three sessions in Clarksville Schools and one in Christian County Kentucky, in addition to the APSU session."
The theme for Camp Granada 2016 is "Unplugged," and will give campers a chance to travel back in time and experience how people made their own music in a time before cell phones and video games, let alone anything running on electricity.
Campers will participate in traditional songs and games, including tininking sticks from the Philippines, a Dutch top-spinning song (Sarasponda), rock-passing song-games from Ghana (Obwisana) and America (Down by the Banks) and many more.
Campers will also learn how composers have used traditional songs like these as starting points for many of the world's best known orchestral pieces. Finally, campers will make their own versions of folk instruments, and will learn to accompany themselves using their voices, bodies, folk-toys, home-made instruments and every day household items.
Camp Granada is open to public, private and home-schooled students age 5 (having completed kindergarten) through 11 (having completed 5th grade). The APSU session is open to the general public (including private school and homeschool students and public school students from Clarksville and surrounding counties) and additional sessions are open to students who attend the hosting school. Early-bird registration is $75.00 ($50.00 for each additional sibling) and includes a camp t-shirt.
The following locations will host Camp Granada 2016 sessions:
Martin Luther King Jr. Elementary School (Hopkinsville, Ky.), June 13th-17th
Norman Smith Elementary School (Clarksville, Tenn.), June 13th-17th
East Cheatham County Elementary School (Ashland City, Tenn.), June 20th-24th
Austin Peay State University, July 11th-15th
Glenellen Elementary School (Clarksville, Tenn.), July 18th-22nd
Glenellen Elementary School (Clarksville, Tenn.), July 25th-29th
To register for any Camp Granada session, visit online at apsu.edu/granada/registration. To register for Camp Granada at East Cheatham County, contact Kortney Ross at .
For more information on Camp Granada, visit www.apsu.edu/granada or contact Eric Branscome at 931.221.7811.