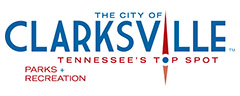 Clarksville, TN – On Saturday, March 16th, Clarksville Parks and Recreation held their 4th annual Wettest Egg Hunts at the Indoor Aquatic Center, located at 166 Cunningham Lane.
The swimming pool and wading pool had thousands of scattered eggs for the kids to jump in and get for candy and prizes.
"This is our wettest egg hunt. Which is not your typical egg hunt. It's in the water. Ages 1-11 can hunt for eggs, enjoy inflatables, face painting, egg dyeing and just a whole lot of fun," stated Candice Tillman, Marketing Coordinator for Clarksville Parks and Recreation.
Life vests were handed out before the children lining up around the pool. Kids jumped into the water and began grabbing eggs once the signal was given. Lifeguards were in the pool and at pool side to ensure the safety of everyone.
There were lots of different prizes depending upon the child's age. Some of the prizes were gift baskets, books, stuffed animals, and super soakers.
An adaptive egg hunt was offered earlier in the day for children and adults with special needs.
There were plenty of other things to do as well. Some of the other activities were egg coloring, face painting, free access to "The Aqua Climb" climbing wall and outside there were inflatables. The Easter Bunny also paid a visit. Free refreshments were also available.
"I have done the wettest egg hunt for the past two years with my child. I think it's a great event because of the cool weather and it's something for the kids to do inside," said Schkeichia Crice.
There was also a give away going on. Just fill out a brief survey and leave your email address to register for a free pool pass.
The Parks and Recreation staff did a wonderful job of putting this event together for the community. There was a large turnout and everything ran smoothly.
"I want to give special thanks to all the businesses that donated prizes to this event," said Tillman. "I also want to thank everyone that helped out and made this a truly wonderful event."
This is a great event for kids so if your child has never attended, you should really check it out next year.
Photo Gallery