APSU Sports Information

Clarksville, TN – APSU basketball head coach Dave Loos, who led Austin Peay State University to a miracle run to the Ohio Valley Conference tournament championship, will return as Governors head coach for the 2016-17 season. That was announced Tuesday by APSU Athletics Director Ryan Ivey.

"We are excited to have Coach Loos returning for his 27th season," said Ivey. "This season was an incredible and magical run, and I look forward to helping Coach Loos and his talented staff build upon the momentum to achieve future success.

"Coach Loos has established himself as the dean of the Ohio Valley Conference. During his tenure at Austin Peay, only one other OVC school has been to the NCAA Tournament more times than the Governors."

The most successful coach in Austin Peay and OVC history, Dave Loos capped his 26th season at Austin Peay and 30th as a head coach with his fourth OVC Tournament Championship as the Governors became the first No. 8 seed to not only play in the tourney championship game but win it as well.

The Governors return three of five starters from the 2015-16 team, including second-team All-OVC guard Josh Robinson (16.9 ppg and who scored 24 points against Kansas), forward Kenny Jones (7.9 ppg) and OVC all-tourney selection Jared Savage (16.8 ppg in OVC tourney, 19 3FGs).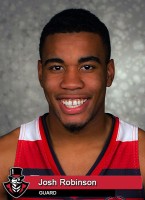 "I recruited these guys and feel committed to them," Loos said. "I hired these coaches (Kevin Hogan, Jay Bowen, Julian Terrell) and feel committed to them. I love coaching and this has been a great place for me to coach.
"I really appreciate the people who have been so supportive of our program all these years—I always have said we have the best core group of supporters, fans, in the OVC."
'The Dean of OVC Coaches' has set the standard for excellence in the OVC and reached new heights in 2015-16. With the Governors win against SIU Edwardsville, January 21st, Loos became the only coach in conference history with 400 victories and with his fourth conference tournament title, he tied E.A. Diddle (Western Kentucky, 1922-64) for most tournament victories in OVC history.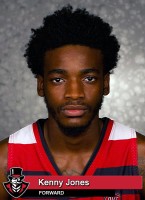 He remains the only coach in history to be named OVC Coach of the Year five times (1990-91, 1995-96, 2002-03, 2003-04, 2007-08). The Govs' NCAA tournament game against Kansas was Loos' 900th game as APSU's head coach. He is on track to record his 500th overall coaching win in 2016-17. Loos is 491-443 overall in his coaching career, with a 409-391 APSU record.
Loos is a member of five different athletics Hall of Fame, being inducted into his alma mater, Memphis, in 2002 and Austin Peay's in 2008. In 2007, outgoing President Sherry Hoppe led an effort to name the Dunn Center basketball floor, Dave Loos Court. In 2010, the Dave Loos Scholarship Fund was established for aspiring graduate assistant coaches.
Loos came to Austin Peay in 1990-91, taking over a program amidst an NCAA investigation. He captured his OVC Coach of the Year honor that first season after leading the Govs to a 15-14 record. Despite his teams playing nearly 100 guarantee games during his coaching tenure, he has led the Governors to six 20-win seasons, including a 23-8 mark in 2002-03 and 24-11 (tying the school record for single-season wins) in 2007-08.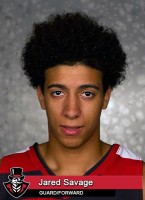 The Governors have captured four OVC tournament titles (1995-96, 2002-03, 2007-08, 2015-16) under Loos and have mad eight postseason tournament appearances.

Loos' teams have compiled a 251-185 OVC mark during his remarkable tenure—APSU was 165-201 in the OVC prior to his arrival. His 22-10 2003-04 club became the first OVC team in history to record a 16-0 league mark. That team won 14 straight games—interrupted by a BracketBuster road loss at Wichita State. He has had six teams win 13 or more OVC games during a single season and only four that have finished below the .500 mark.

Under Loos 38 players have earned All-OVC honors, including three league Players of the Year (Bubba Wells, 1996-97; Trenton Hassell, 2000-01 and Drake Reed, 2005-06) while 30 former Govs have played professionally, including two—Bubba Wells and Trenton Hassell—who played in the NBA.

In April 1997, then-President Sal Rinella named him APSU Athletics Director in addition to basketball coach. When he stepped down as AD in July 2013, he was the only dual coach-athletics director at the Division I level.

Although Loos and Ivey agreed to a one-year contract extension, the athletics director envisions Loos to be APSU's head basketball coach for the near future.

"His service and dedication to Austin Peay, Governors basketball, but more importantly, to his student-athletes, is something that we should all strive to achieve," Ivey said. "It is what is right about college athletics.

"Coach Loos and I are in constant communication and we are going to evaluate the situation year-to-year for him both professionally and personally."



Sections
Sports
Topics
APSU, APSU Athletics, APSU Athletics Director, APSU Basketball, APSU Men's Basketball, APSU Sports, Austin Peay State University, Bubba Wells, Clarksville TN, Dave Loos, Dave Loos Court, Drake Reed, Jared Savage, Jay Bowen, Josh Robinson, Julian Terrell, Kansas, Kenny Jones, Kevin Hogan, Memphis, National Basketball Association, NBA, NCAA tournament, OVC Champions, OVC Tournament, Ryan Ivey, Sal Rinella, Sherry Hoppe, SIU Edwardsville, Trenton Hassell, Western Kentucky, Wichita State