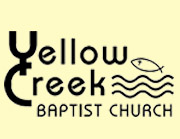 Cumberland City, TN – Multi-Dove Award Winning Artists, Jeff & Sheri Easter, will be in concert on Saturday night, July 30th, 6:00pm, at Yellow Creek Baptist Church.

"We are so excited to have Jeff & Sheri back at Yellow Creek", states Phillip Chambers, Pastor of the church. "Jeff & Sheri have been praying and supporting us since Yellow Creek started in 2009. Its our honor to host them each year."

Jeff & Sheri Easter are now in their 28th year of ministry together. They are known for their distinctive Country/Bluegrass/Southern Gospel Sound as well as the hilarious, down home comedy of Jeff. They have made numerous appearances on almost every Gaither Homecoming Video and Program.

Jeff & Sheri Easter travel with a full band and often take requests from the crowd during the second half of the program.

"You never ever know what's going to happen at a Jeff & Sheri Easter concert. No two are alike." Pastor Chambers goes on to say, "We are expecting a great crowd for this concert and we would love for everybody to come out regardless of whether you have heard Jeff & Sheri before or not. I guarantee you will love them. I've never been disappointed at one of their concerts."

Admission for the concert is free. A love offering will be received.

For more information, please contact the church office at 931.289.2801.
About Yellow Creek Baptist Church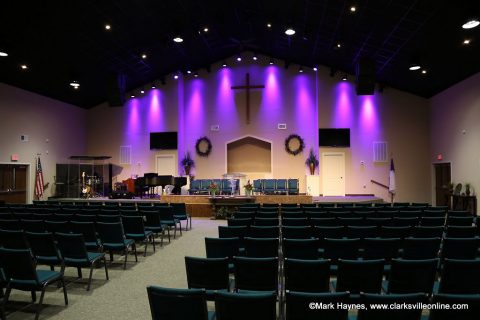 Yellow Creek Baptist Church envisions a church that makes a difference in the lives of people in our ministry area and throughout the world.
Services are Sundays at 8:30am and another at 11:00am. They are identical services, same sermon, same music, same everything. Sunday School is at 10:00am.
On Wednesday night, they eat supper together at 5:45pm. It's free. It doesn't cost anything. Then they have team kid for their pre-k and elementary school ages. They have youth group for Middle and High Schoolers. For the adults, they have a class in the sanctuary.
Everyone is welcome to come worship with them, come as you are. Pastor Phillip Chambers will probably be the only guy in the room with a tie on. You can wear whatever you want to wear. They just want you to come join them.
Yellow Creek Baptist Church is located at 4506 Ellis Mills Road, Cumberland City, TN.
Sections
Events
Topics
Bluegrass Music, Concert, country music, Cumberland City TN, Gospel Music, Jeff & Sheri Easter, Phillip Chambers, Yellow Creek Baptist Church