Clarksville, TN – Soldiers may deploy into combat as a unit, but too often, the journey home is lonely and discouraging. Combat veterans – both men and women – may make the physical journey successfully back to the states but finding the way home after war – navigating the pain, the losses and the guilt – can take years. You can help, though.
Join SAFE: Soldiers and Families Embraced, community leaders and your neighbors on Thursday, November 10th, 2016, to share a meal at the organization's annual fundraising breakfast, "Lighting the Way Home."
«Read the rest of this article»
Public forum October 18th invites comments about lane direction arrows

Clarksville, TN – Have you ever wanted to tell someone at City Hall what you think about the multidirectional middle lane of Madison Street between Pageant Lane and Tenth Street?
You know, the one with traffic that heads west in the morning and east in the afternoon.
Well, here's your chance!
«Read the rest of this article»
APSU Sports Information

Brentwood, TN – Sophomore Taylor Goodley, of the Austin Peay women's golf team, has been named adidas® Ohio Valley Conference Female Co-Golfer of the Week, the conference office announced Wednesday.
«Read the rest of this article»
Written by Robert Harrison
U.S. Forces Afghanistan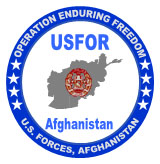 Bagram Airfield, Afghanistan – They look like normal everyday dogs with their tails wagging. But when given the right command by the right person, military working dogs "snap-to," just like the disciplined Soldiers they protect.
Working alongside U.S. service members throughout the world, military working dogs are a dedicated, reliable battlefield companion to the military police (MP) handler. They are always on guard to protect the team, either through bomb detection or when necessary aggressive protection.
«Read the rest of this article»
APSU Sports Information
Lexington, KY – Austin Peay State University volleyball junior middle blocker Ashley Slay has been named the Sports Imports/AVCA National Player of the Week, Tuesday, becoming the first Governors student-athlete to win the award.
Slay was named the adidas® Ohio Valley Conference Offensive Player of the Week, Monday.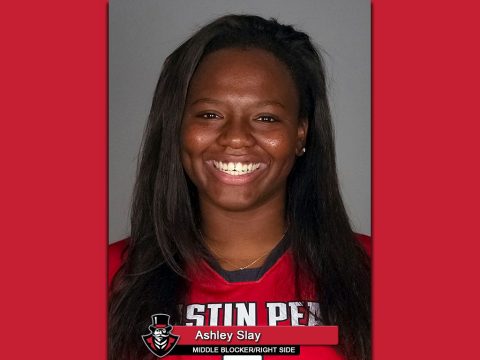 «Read the rest of this article»
Event Brings 1,112; Generates $131,772 in Visitor Spending

Clarksville, TN – More than 1,100 athletes, coaches, and spectators visited Clarksville on Saturday, October 8th for the Class A and AA Boys and Girls Cross Country State Championships.
Packing tents, coolers and plenty of water, family members cheered runners along the two-mile course at the Hilldale Baptist Church Family Life Center.
«Read the rest of this article»
#9 Tennessee vs. #1 Alabama
Saturday, October 15th | 2:30pm CT
Knoxville, TN | Neyland Stadium | TV: CBS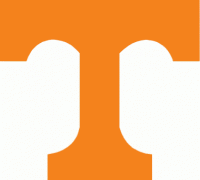 Knoxville, TN – After two consecutive weeks on the road, No. 9/11 Tennessee returns home to play host to cross division rival and top-ranked Alabama at Neyland Stadium on Saturday at 2:30pm CT.
Saturday's game will be broadcast on CBS as Tennessee (5-1, 2-1 SEC) will appear on the SEC on CBS Game of the Week for the fourth consecutive week. The Vols are the first team in history to be featured in four straight weeks by the network. Verne Lundquist, Gary Danielson and Allie LaForce will be on the call.
Fans can also tune in to their local Vol Network affiliate to hear Bob Kesling, Tim Priest, Brent Hubbs, Eddie Moore and John Brice describing the action. A national Sirius XM broadcast is available on channel 84.
«Read the rest of this article»
APSU to Have Increased Autonomy with Local Governing Board

Clarksville, TN – Tennessee Governor Bill Haslam has appointed eight individuals to the newly created institutional governing board at Austin Peay State University.
The purpose of the appointments is to give the University increased autonomy to support student success as the state continues its Drive to 55 Initiative. Austin Peay State University's governing board is one of six to be appointed by the governor, a result of the governor's FOCUS Act passed by the Tennessee General Assembly earlier this year.
«Read the rest of this article»
American Heart Association Scientific Statement
Dallas, TX – High blood pressure, especially in middle age, is associated with an increased risk of cognitive impairment later in life, according to a new statement from the American Heart Association.
The statement, which was published in the American Heart Association journal Hypertension, reviewed multiple studies and provides an overview of what is currently known about how high blood pressure influences brain diseases such as stroke, vascular cognitive impairment and Alzheimer's disease.
«Read the rest of this article»
Written by Alan Buis
NASA's Jet Propulsion Laboratory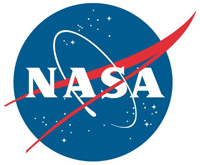 Pasadena, CA – Mission managers at NASA's Jet Propulsion Laboratory, Pasadena, California, are evaluating an alternate way to collect and process science data from the Tropospheric Emission Spectrometer (TES) instrument on NASA's Aura spacecraft following the age-related failure of a critical instrument component.
TES is an infrared sensor designed to study Earth's troposphere, the lowermost layer of Earth's atmosphere, which is where we live. Launched in July 2004 and designed to fly for two years, the TES mission is currently in an extended operations phase.
«Read the rest of this article»