Tennessee Titans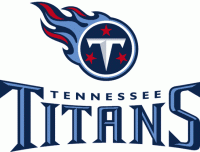 Nashville, TN – This week's game will mark the 44th all-time contest between the Tennessee Titans and Indianapolis Colts. The Colts lead the series 29-14.
The Colts currently own a nine-game winning streak over the Titans, including sweeps in 2012, 2013, 2014 and 2015. The last time the Titans won was October 30th, 2011. The nine-game losing streak is the Titans' longest current winless skid against any NFL team.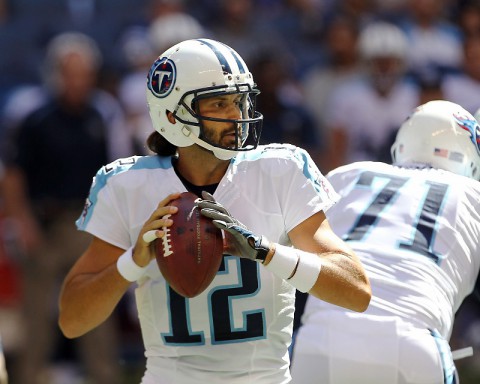 The last time the Titans and Colts met was the 2015 finale at Lucas Oil Stadium (played on January 3rd, 2016), when Colts backup quarterbacks Josh Freeman and Ryan Lindley got the best of the Titans and quarterbacks Zach Mettenberger and Alex Tanney.
Colts starter Andrew Luck and Titans starter Marcus Mariota were both sidelined with injuries. The Colts prevailed 30-24.
The Colts won a tightly-contested battle in Week 3 of the 2015 campaign.
The Titans erased an early 14-0 deficit to take a 27-14 lead in the second half, but the Colts posted 21 points in the fourth quarter to escape Nissan Stadium with a 35-33 victory. Mariota led the Titans on a late two-minute drive that came close to pushing the game to overtime after fullback Jalston Fowler scored on a one-yard touchdown run.
However, needing a two-point conversion to tie the score, Fowler got the handoff again but was denied by the Colts on the attempt.
The Titans and Colts have met only once in the postseason, a 19-16 Titans victory in a Divisional Playoff game in the RCA Dome on January 16th, 1999. Eddie George rushed for 162 yards, including a 68-yard touchdown run to help lead Tennessee during its run to Super Bowl XXXIV.
The teams first clashed in 1970 following the AFL-NFL merger. The then-Baltimore Colts defeated the then-Houston Oilers 24-20 during the Colts' run to a Super Bowl V Championship.
Most Recent Matchups
2014 Week 4 • Sept. 28, 2014 • Titans 17 at COLTS 41
Andrew Luck passes for 393 yards and four touchdowns … Two Colts receivers go over 100 yards — Reggie Wayne (119) and T.Y. Hilton (105) … The Colts force three turnovers, including two interceptions by safety Mike Adams … Charlie Whitehurst starts at quarterback for the Titans in place of Jake Locker (wrist) and goes 12-of-23 for 177 yards, an interception and a touchdown pass to Delanie Walker.
2014 Week 17 • December 28th, 2014 • COLTS 27 at Titans 10
Colts quarterbacks Andrew Luck and Matt Hasselbeck combine for 315 passing yards and three touchdowns in the season finale … Colts tight end Coby Fleener catches a pair of touchdown passes … The Titans are outgained 378 yards to 192 and limited to a season-low nine first downs … Shonn Greene accounts for 94 of the Titans' 142 rushing yards … The Colts sack Titans quarterback Charlie Whitehurst four times.
2015 Week 3 • September 27th, 2015 • COLTS 35 at Titans 33
The Colts erase a 27-14 deficit in the fourth quarter after losing a 14-0 lead earlier … Titans fullback Jalston Fowler scores a touchdown with 47 seconds remaining but is stopped on the two-point conversion attempt that would have tied the score … Marcus Mariota passes for franchise rookie record 367 yards … Colts safety Dwight Lowery records two interceptions, including one for a touchdown.
2015 Week 17 • January 3rd, 2016 • Titans 24 at COLTS 30
In a battle of backup quarterbacks, Zach Mettenberger (five-of-13 for 38 yards) starts for the Titans and is replaced by Alex Tanney (10-of-14 for 99 yards) due to injury … Recently-signed quarterbacks Josh Freeman and Ryan Lindley play for the Colts, and each throw a touchdown pass, including a 57-yard strike from Freeman to tight end Coby Fleener … Colts linebacker Jerrell Freeman returns an interception 23 yards for a touchdown … The Titans score touchdowns on rushes by David Cobb and Mettenberger and a reception by Dorial Green-Beckham … Adam Vinatieri boots three field goals for the Colts.