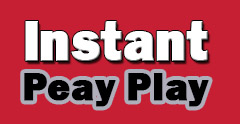 Clarksville, TN – Will Healy ended his first season as head coach of the Austin Peay State University football team still looking for his first career win, but despite a winless season he is still confident in the program's future.
The Govs finished the season amassing 5,382 all-purpose yards – a new school record – while going over 4,000 total offensive yards for the second time in school history, as well as scoring 51 total touchdowns – only the fourth time in school history the Govs have reached that milestone in a season.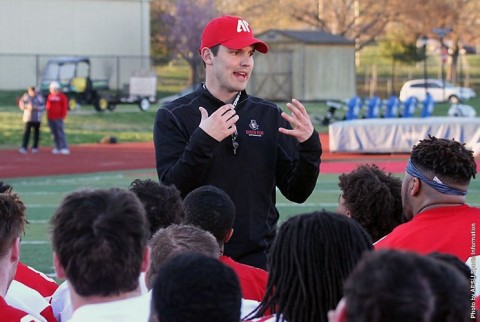 "I'm still convinced of what this place will be," Healy said. "It's frustrating anytime you don't win a football game, that's unacceptable, but I know what our deficiencies are and I know they can be fixed.
"Our staff is so much fun to work with, be around on a daily basis and the way we are doing things is the right way of doing them. At the end of the day we just need to make sure we put in the work between now and next August to win football games."
While the offense saw the biggest improvement in the NCAA Football Championship Subdivision, improving by 119.6 yards per game – the defense struggled with depth and injuries in allowing 506.5 yards and 47 points per game.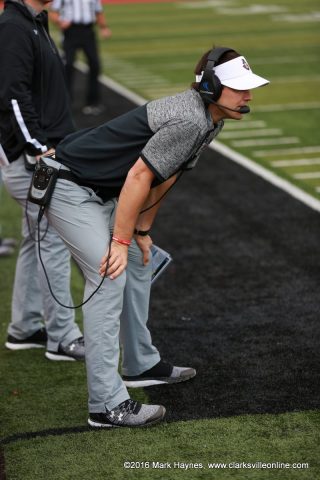 "We had a lot of injuries, but I'm sure that everyone in the country is talking about how many (injures) they have at this point and time," Healy said. "We had a lot of guys out and when you don't have depth at the beginning of the season and then you lose starters (to injuries) it doesn't help. Still it's no excuse and we have to find ways to limit yardage more than we were able to do this year."
That's were another solid recruiting year will be key, with Healy and his staff having the top-ranked in-coming class this past year and already having double-figure commitments for 2017.
"We weren't as talented year one as what we will be year two," he said. "But I feel like schematically we kind of felt it out and figured out were we think we're going to be good at moving down the line here, both on the offensive and defensive side of the ball.
"Its talent that wins games and coaching is overrated when you have really good talent, so that's our job. I feel good about this staff and what it can do in recruiting. We know where we need help, we've seen what this conference has to offer and now it's time to go out and put our money where our mouth is."