Written by 1st Lt. Daniel Johnson
2nd Brigade Combat Team, 101st Airborne Division (AA) Public Affairs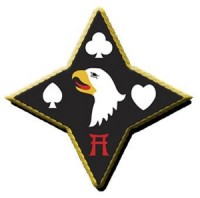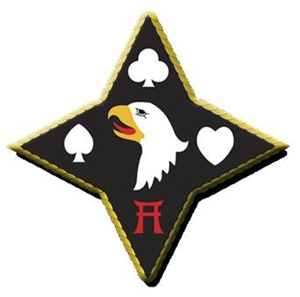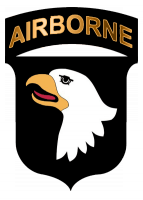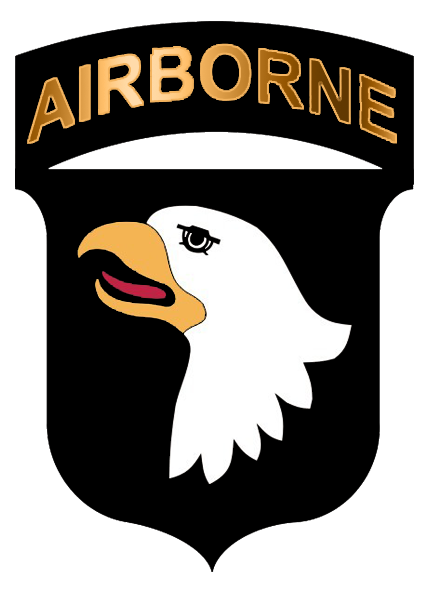 Northern Iraq – Following the attacks of September 11th, then Pfc. Brian Bailey prepared for war along with the rest of the U.S Army. When he arrived to Fort Campbell, Kentucky, home of the 101st Airborne Division (Air Assault), he was immediately called to duty.
"Who wants to deploy right now?" asked the Soldier who ran the replacement company. Bailey and one other man raised their hands and they were separated from the group. A few weeks later they were in Afghanistan.
"Making that decision put me at the beginning of all of this," said Bailey. "I was allowed the opportunity to be part of the first big push in the global war on terror."
It is now 2016 and Bailey, an infantryman, is in Iraq in support of Operation Inherent Resolve. For some of the younger Soldiers in his unit the upcoming holiday season will be their first outside of the United States. For him it will be another one amongst many.
This is Bailey's ninth deployment. He has spent over seven of the past fifteen years in the Middle East, with the vast majority of those years on the front line. Now a Sgt. 1st Class, on this tour he is back with the 101st as the first sergeant of Company A, 1st Battalion, 26th Infantry Regiment, 2nd Brigade Combat Team. Some of the Soldiers he now leads were four years old when he was first in the Hindu Kush Mountains of Afghanistan.
"For some reason every time I come back to the 101st I head out," laughed Bailey. "Every single one of these nine deployments has been different and has presented new challenges."
Looking around his current location, he pointed at objects on the horizon.
"I was in Mosul and Tal Afar in 2003 as part of the air operations that secured those cities," said Bailey. "My old unit used to drive through the village we're in now. In those days and on the deployments afterwards we did all the fighting and took the lead. This mission is different. The Iraqi security force is doing the fighting and we are advising."
Staff Sgt. Jamie Paddock is a squad leader in Company A and in 2007 he was a private on his first deployment as part of the 10th Mountain Division. Bailey was his platoon sergeant during that tour and they are now back together in Iraq.
"When I showed up to Fort Campbell last year and saw him I was kind of shocked," said Paddock. "I remember him caring about the mission and what we were doing out there back in 2007, always happy to pass on his knowledge to younger Soldiers. He's still the same today."
Bailey, a Boston native, wasn't surrounded by a strong military tradition when he was growing up.
"In Boston, maybe one in ten people know someone in the military," said Bailey. "For a lot of people back home the military experience is foreign to them. A lot of them don't understand this. I joined because of a desire to be something better than what I was at the time. The military has facilitated making me what I am now: a leader with experiences that only military service can provide."
Though Bailey has been part of some of the most pivotal campaigns in recent U.S military history, he likes to focus on the more humorous side of his military career. Things like his days as a private in in the 90s, being recognized by locals who have seen him repeatedly, or how he's met Lt. Col. Oliver North on multiple occasions through the course of the conflict.
Through all of his experiences over his nine tours the sergeant has endured. One of his outlets is playing hockey when he's back at home or spending time with his wife Melissa, who has been with him on almost the entirety of his military journey. There is a humbleness as he talks about his experiences. He was in the right time and the right place, he said.
"I chose this life," said Bailey. "I've had a lot of experiences, some good, some horrific. It's truly an honor that the Army allows me to be who I am and lead Soldiers. I get to see real effects in my environment and participate in events that will be remembered in history. I'm thankful for that every-day."