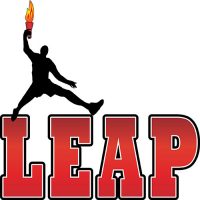 Clarksville, TN – Judge Alberto Gonzalez, former U.S. Attorney General, will be the keynote speaker at the 4th annual Dining with the Stars Gala on March 4th, 2017 at 6:00pm at the Riverview Inn.

Presently Judge Gonzales is a member of the NCAA Division I Committee on Infractions and he serves on the board of directors for the United Way of Metropolitan Nashville and the Community Foundation of Middle Tennessee.

Previously he was also an appointee of Tennessee Governor Bill Haslam to the Governor's Commission for Judicial Appointments and the Governor's Management Fellows Executive Committee.

Judge Gonzales became Dean of the law school in 2014 and presently holds the Doyle Rogers Distinguished Chair of Law. An endowed "distinguished" chair is a permanent tribute to the person whose name it bears.

The evening will consist of dinner, live performances, silent auction, door prizes, and scholarships awarded to high school seniors with Senator Mark Green to be presented the Community Leadership Award of Excellence.

"Pastor Tommy has spoken very highly of the LEAP's impact on youth. I find LEAP's mission critical to developing the next generation of leaders that will be tasked with shaping our nation" expressed Judge Gonzalez.

"The numbers speak for themselves" shared Commissioner Tommy Vallejos in reference to LEAP having provided youth enrichment programs to over 1,000 students. Of 532 tested for controlled substance, 433 (81%) discontinued using. Also of 290 students with criminal/delinquent, 204 (70%) refrained from committing additional offenses. "LEAP has had my support since it first started and I will remain a strong advocate for the organization."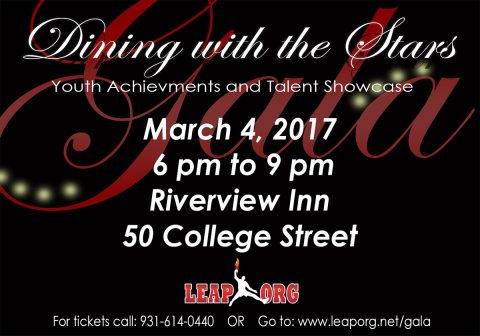 "I am truly thankful for the Clarksville community rising to the occasion to volunteer as mentors and tutors to enable us to assist over 250 students graduate from high school. Without community support we would not have been able to see 132 of our graduates enrolled in college with an additional 42 joining the military and 82 having obtained employment" said LEAP Board President Stephen Lomax
Clarksville has an opportunity to contribute to these efforts by attending the Dining with the Stars Gala. Individual's tickets and table sponsor opportunities can be purchased online or by mailing/deliver a check/money order to 1860 Wilma Rudolph Boulevard Clarksville, TN 37040.
The Riverview Inn is located at 50 College Street, Clarksville, Tennessee.
About LEAP ORG
LEAP ORG's Mission is to help youth and individuals attain emotional wellness and economic independence by advancing self-awareness, educational achievement, and entrepreneurial success.
About Judge Alberto Gonzalez
After attending the United States Air Force Academy, Alberto R. Gonzales received his Bachelor of Arts degree from Rice University and his Juris Doctor degree from Harvard University. He was nominated by President George W. Bush and confirmed by the United States Senate as the 80th Attorney General of the United States in February 2005 and served in that capacity until September 2007.
He has worked as a partner at a major Houston law firm (Vinson & Elkins) and held government positions as a Justice on the Texas Supreme Court, Texas Secretary of State, General Counsel to the Governor of Texas and Counsel to the President of the United States. Judge Gonzales has also served as a Visiting Professor and minority/veteran recruitment consultant at Texas Tech University.
For his many accomplishments and years of public service, Judge Gonzales has been recognized as a Distinguished Alumnus of Rice University and received the Harvard Law School Association Award, as well as the Central Intelligence Agency's Director's Award and the Office of the Secretary of Defense Medal for Exceptional Public Service.
His work in the Hispanic community and his achievements as a role model have also earned him recognition as Hispanic American of the Year by HISPANIC Magazine and one of The 25 Most Influential Hispanics in America by TIME Magazine.
Sections
Events
Topics
Alberto Gonzalez, Bill Haslam, Clarksville TN, College Street, Community Foundation of Middle Tennessee, Community Leadership Award of Excellence, Dining with the Stars, Door Prizes, George W. Bush, leap. leap organization, LEAP.org, Mark Green, Nashville TN, Rice University, Riverview Inn, scholarships, Silent Auction, Stephen Lomax, Tennessee Governor, Tennessee Senator, Tommy Vallejos, u.s. attorney general, U.S. President, United Way, Wilma Rudolph Boulevard