Topic: u.s. attorney general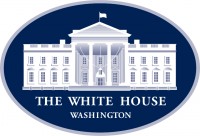 Washington, D.C. – "Johnson & Johnson launched a massive human trial of its coronavirus vaccine [today], paving the way for another option as the U.S. preps an immunization campaign to defeat the pandemic," Tom Howell Jr. reports for The Washington Times.

"The Donald Trump administration, through its 'Operation Warp Speed,' is offering unprecedented support to private drugmakers as it tries to lock down a successful vaccine before the end of the year."

«Read the rest of this article»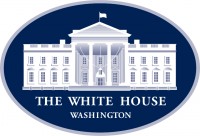 Washington, D.C. – Last month, the U.S. Marshals Service led a two-week operation alongside Georgia state and local officers to rescue endangered missing children in Atlanta and Macon.

"Operation Not Forgotten" resulted in the rescue of 26 children, the safe locating of 13 other children, and the arrest of nine criminal associates. Investigators cleared 26 arrest warrants and filed additional charges for crimes related to sex trafficking, kidnapping, registered sex offender violations, and drugs and weapons possession.
«Read the rest of this article»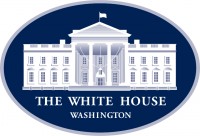 Washington, D.C. – On Thursday, June 11th, 2020, President Donald Trump spoke to community and faith leaders at Gateway Church in Dallas where he presented his vision for advancing the causes of justice and freedom.

Americans are outraged by the horrific killing of George Floyd. The President has directed Attorney General Bill Barr to expedite a federal investigation into the incident. Together, we must ensure that such injustices never happen again in our country.
«Read the rest of this article»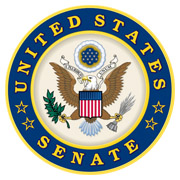 Washington, D.C. – Today, Wednesday, February 12th, 2020, Senator Marsha Blackburn (R-Tenn.) is introducing legislation that delivers tough financial consequences to states that flout federal immigration enforcement and harm public safety and national security.
Senators Tom Cotton (R-Ark.), Kevin Cramer (R-N.D.), Shelley Moore Capito (R-W.V.), Kelly Loeffler (R-Ga.) Joni Ernst (R-Iowa) and Mike Rounds (R-S.D.) are cosponsoring the legislation and Rep. Ken Buck (CO-04) is leading twenty-one members in introducing companion legislation in the House of Representatives.
«Read the rest of this article»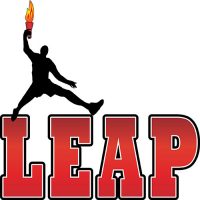 Clarksville, TN – The 501(c)(3) nonprofit youth and business incubation program, Leap Organization hosted its annual Dining with the Stars Gala at the Riverview Inn in downtown Clarksville, Tennessee, on Saturday, March 4th, 2017.
Dining with the Stars is the annual tribute where high school seniors in the Clarksville Montgomery county community are awarded $1000 and $500.00 scholarships based on their essay submission.
Hand Family Companies sustained the gala with their $2500 donation that helped support LEAPs night of student stars shining bright.
«Read the rest of this article»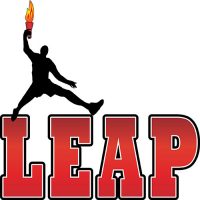 Clarksville, TN – Judge Alberto Gonzalez, former U.S. Attorney General, will be the keynote speaker at the 4th annual Dining with the Stars Gala on March 4th, 2017 at 6:00pm at the Riverview Inn.
Presently Judge Gonzales is a member of the NCAA Division I Committee on Infractions and he serves on the board of directors for the United Way of Metropolitan Nashville and the Community Foundation of Middle Tennessee.
Previously he was also an appointee of Tennessee Governor Bill Haslam to the Governor's Commission for Judicial Appointments and the Governor's Management Fellows Executive Committee.
«Read the rest of this article»

Montgomery County, TN – The Montgomery County Republican Party is pleased to announce that the Honorable Alberto R. Gonzales, former U.S. Attorney General, will be the Key Note Speaker at the Annual Lincoln Reagan Day Dinner on Saturday March 1st, 2014.
The event will take place at the Wilma Rudolph Event Center with Cocktail Hour (cash bar) from 5:30pm to 6:30pm with the Program and Dinner beginning at 6:30pm.
«Read the rest of this article»
The text of U.S. Attorney General Eric H. Holder Jr. is presented as part of Black History Month.
Every year, in February, we attempt to recognize and to appreciate black history. It is a worthwhile endeavor for the contributions of African Americans to this great nation are numerous and significant. Even as we fight a war against terrorism, deal with the reality of electing an African American as our President for the first time and deal with the other significant issues of the day, the need to confront our racial past, and our racial present, and to understand the history of African people in this country, endures. One cannot truly understand America without understanding the historical experience of black people in this nation. Simply put, to get to the heart of this country one must examine its racial soul. «Read the rest of this article»