Clarksville, TN – On Saturday, March 4th, 2017, the Saint Thomas Health Our Mission in Motion Mobile Mammography Coach will be at Hilltop Supermarket's parking lot from 9:00am until 3:00pm.

The coach provides mammography for women who cannot afford the time away from work for appropriate screenings. It also helps women with no insurance through support from organizations like Susan G. Komen.

"If you are uninsured we have a quick form you fill out and if you qualify your mammogram is paid for. Most people do qualify,"stated Laura Patterson, Mammographer with Saint Thomas Mammography. "Susan G. Komen and others donate money to make it possible for us to take care of women that do not have insurance."

"We also take all insurance. If you have insurance and have your mammogram with us you are also making it possible for uninsured women to have their mammogram," said Patterson. "If you dont have insurance, we have financial assistance available."

There is a real need for services like this in Tennessee. Nationally, 69% of women get recommended mammography screenings. But in Tennessee, the average is only 42%. This is mainly due to lack of access or easy access.

"We go around to 17 surrounding counties of Nashville preforming mammograms," Patterson stated. "Our goal is to make it convenient for women to have this done and to reach those uninsured and insured alike."

"Bringing in the Mobile Mammography Coach is just another way for us to help our local community," said Hilltop Supermarket manager Mike Jackson. "A lot of women do not have the time to take off from work to have this done. This bus makes it quicker and easier for them."

The mobile coach will work with corporations to provide on-site screening for women, thus reducing the time away from work from three hours (including drive-time) to approximately 15 minutes.

To schedule a coach tour for your corporation, business or community group, call the program coordinator at 615.284.6266 (MAMMO) or email
Hilltop Super Market
Hilltop Super Market is located at 400 Highway 149, Clarksville TN. From Clarksville, you would take Hwy 48/13 south across the Cumberland river, turn right on highway 149 and Hilltop Super Market is located on the left at the top of the hill next to Freds. Hilltop serves the grocery needs of the southern Montgomery county area.
Visit their website at: www.hilltopsupermarket.com
About Saint Thomas Health

Saint Thomas Health is a family of Middle Tennessee hospitals united by a single mission: to provide spiritually centered, holistic care that sustains and improves the health of the communities we serve.
Saint Thomas Health is the leading faith-based health care system in Tennessee, and is a part of Ascension Health, the largest not-for-profit health care system in the United States. We are committed to healing and dedicated to service – especially to persons who are poor or needy – reflecting the spiritual core of our mission, vision and values.
Our family of five hospitals includes Saint Thomas West Hospital, Saint Thomas Midtown Hospital and Saint Thomas Hospital for Spinal Surgery in Nashville, Saint Thomas Rutherford Hospital in Murfreesboro and Saint Thomas Hickman Hospital in Centerville.
For more information, go to www.sths.com
About Susan G. Komen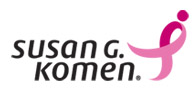 Nancy G. Brinker promised her dying sister, Susan G. Komen, she would do everything in her power to end breast cancer forever. In 1982, that promise became Susan G. Komen for the Cure® and launched the global breast cancer movement.
Today, Susan G. Komen is the boldest community fueling the best science and making the biggest impact in the fight against breast cancer. Thanks to events like the Komen Race for the Cure, we have invested almost $2 billion to fulfill our promise, working to end breast cancer in the U.S. and throughout the world through ground-breaking research, community health outreach, advocacy and programs in more than 50 countries.
For more information, visit www.komen.org
Sections
Events
Topics
breast cancer, cancer, Centerville TN, Clarksville TN, Freds, Highway 139, Hilltop Supermarket, Insurance, Laura Patterson, Mammography, Mammography Screenings, Mike Jackson, Mobile Mammography Coach, Montgomery County, Murfreesboro TN, Nashville TN, Our Mission in Motion, Saint Thomas Health, Saint Thomas Hickman Hospital, Saint Thomas Hospital for Spinal Surgery, Saint Thomas Midtown Hospital, Saint Thomas Rutherford Hospital, Saint Thomas West Hospital, Sandra Davis, Susan G. Komen Foundation, Tennessee