Clarksville, TN – On Tuesday morning, April 25th, 2017 Clarksville Police Officers responded to a shooting at a Ringgold Court apartment and found a 35 year old man who had sustained a gunshot wound to the chest.
This afternoon, Carl Rav Scaggs, 53, was booked into the Montgomery County Jail and charged with Criminal Attempt (to commit Criminal Homicide); Bond: $500,000.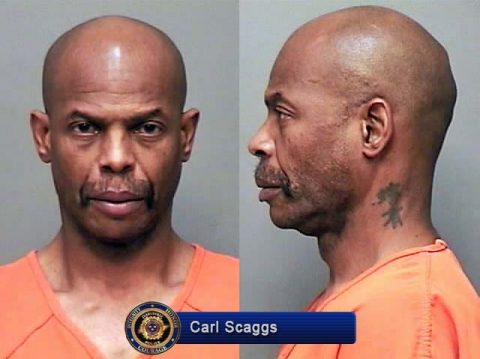 During an investigation, by Detective Ronald Parrish, it was determined Scaggs had shot the 35 year old victim inside of the apartment, after he slapped a woman who Scaggs had a previous relationship with.
The 35 year old victim is still in critical condition and the investigation is ongoing.
The lead Detective is Tim Anderson.
Carl Scaggs
Name: Carl Rav Scaggs
Gender: M
Race: B
Address: Luxury Drive, Clarksville, TN
Arresting Officer: Hampton
Charged With: Attempt to Commit Criminal Homicide
Booked Into: Montgomery County Jail
Bond: $500,000.00