Clarksville, TN – On April 23rd, 2017, Clarksville Police Officers responded to 911 calls related to a shooting originating at the Walmart Neighborhood Market parking lot on Whitfield Boulevard.
After an exhaustive investigation, numerous man hours expended interviewing individuals, processing crime scenes, and sorting through statements and evidence, the information was presented to the grand jury for consideration.
As a result, the May Montgomery County Grand Jury, held May 1st and 2nd, returned indictments on 7 men with 16 charges each, in conjunction with the shooting originating at the Walmart Neighborhood Market, Whitfield Boulevard, resulting in the death of Jalen Johnson.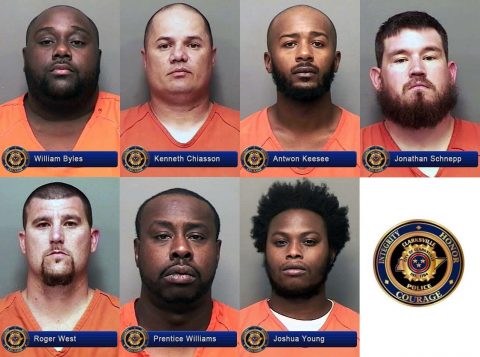 The following men were booked into the Montgomery County Jail: William L. Byles, Kenneth Chiasson, Antwon D. Keesee, Jonathan Schnepp, Roger D. West, Prentice L. Williams, and Joshua Young.
Each of the men involved were indicted and charged with: First Degree Felony Murder, Three Counts Attempted Second Degree Murder, Three Counts Especially Aggravated Kidnapping, Attempted Especially Aggravated Kidnapping, Aggravated Assault, Three Counts Aggravated Assault, Employing Firearm In Commission Of Dangerous Felony and Felony Reckless Endangerment.
Their bonds were set at $300,000.
When the bonding agents approached the Nissan on the Neighborhood Market parking lot on the night of April 23rd, the vehicle had four men inside of it. The man the bonding agents were looking for, William Ellis was not one of the men in the vehicle. Also, none of the men inside of the Nissan had warrants on file.
Based on the investigation, there were no indications that the occupants of the Nissan had a firearm or shot at the bonding agents.
The investigation is ongoing and no additional information will be released.
William Byles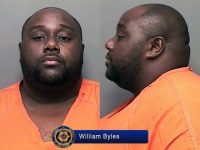 Name: William L. Byles
Gender: M
Race: B
Age: 31
Address: Tracy Lane, Clarksville, TN
Arresting Officer: Gipple
Charged With: First Degree Felony Murder, Three Counts Attempted Second Degree Murder, Three Counts Especially Aggravated Kidnapping, Attempted Especially Aggravated Kidnapping, Aggravated Assault, Three Counts Aggravated Assault, Employing Firearm In Commission Of Dangerous Felony and Felony Reckless Endangerment
Booked Into: Montgomery County Jail
Bond: $300,000.00
Kenneth Chiasson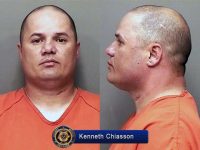 Name: Kenneth Chiasson
Gender: M
Race: W
Age: 38
Address: Columbia Street, Clarksville, TN
Arresting Officer: Shoopman
Charged With: First Degree Felony Murder, Three Counts Attempted Second Degree Murder, Three Counts Especially Aggravated Kidnapping, Attempted Especially Aggravated Kidnapping, Aggravated Assault, Three Counts Aggravated Assault, Employing Firearm In Commission Of Dangerous Felony and Felony Reckless Endangerment
Booked Into: Montgomery County Jail
Bond: $300,000.00
Antwon Keesee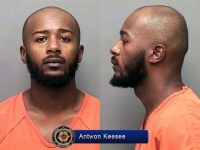 Name: Antwon D. Keesee
Gender: M
Race: B
Age: 32
Address: Barker Street, Clarksville, TN
Arresting Officer: Flippen
Charged With: First Degree Felony Murder, Three Counts Attempted Second Degree Murder, Three Counts Especially Aggravated Kidnapping, Attempted Especially Aggravated Kidnapping, Aggravated Assault, Three Counts Aggravated Assault, Employing Firearm In Commission Of Dangerous Felony and Felony Reckless Endangerment
Booked Into: Montgomery County Jail
Bond: $300,000.00
Jonathan Schnepp
Name: Jonathan Schnepp
Gender: M
Race: W
Age: 31
Address: South First Street, Clarksville, TN
Arresting Officer: Prichard Paddock
Charged With: First Degree Felony Murder, Three Counts Attempted Second Degree Murder, Three Counts Especially Aggravated Kidnapping, Attempted Especially Aggravated Kidnapping, Aggravated Assault, Three Counts Aggravated Assault, Employing Firearm In Commission Of Dangerous Felony and Felony Reckless Endangerment
Booked Into: Montgomery County Jail
Bond: $300,000.00
Roger West
Name: Roger D. West
Gender: M
Race: W
Age: 31
Address: P.O. Box 3074, Clarksville, TN
Arresting Officer: Prichard Paddock
Charged With: First Degree Felony Murder, Three Counts Attempted Second Degree Murder, Three Counts Especially Aggravated Kidnapping, Attempted Especially Aggravated Kidnapping, Aggravated Assault, Three Counts Aggravated Assault, Employing Firearm In Commission Of Dangerous Felony and Felony Reckless Endangerment
Booked Into: Montgomery County Jail
Bond: $300,000.00
Prentice Williams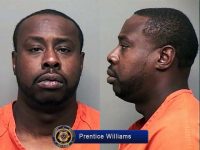 Name: Prentice L. Williams
Gender: M
Race: B
Age: 34
Address: Annie Oakley Drive, Las Vegas, NV
Arresting Officer: Hazlett
Charged With: First Degree Felony Murder, Three Counts Attempted Second Degree Murder, Three Counts Especially Aggravated Kidnapping, Attempted Especially Aggravated Kidnapping, Aggravated Assault, Three Counts Aggravated Assault, Employing Firearm In Commission Of Dangerous Felony and Felony Reckless Endangerment
Booked Into: Montgomery County Jail
Bond: $300,000.00
Joshua Young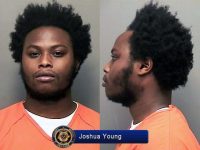 Name: Joshua Young
Gender: M
Race: B
Age: 27
Address: Meredith Way, Clarksville, TN
Arresting Officer: Rowe
Charged With: First Degree Felony Murder, Three Counts Attempted Second Degree Murder, Three Counts Especially Aggravated Kidnapping, Attempted Especially Aggravated Kidnapping, Aggravated Assault, Three Counts Aggravated Assault, Employing Firearm In Commission Of Dangerous Felony and Felony Reckless Endangerment
Booked Into: Montgomery County Jail
Bond: $300,000.00