APSU Sports Information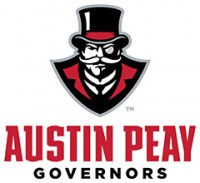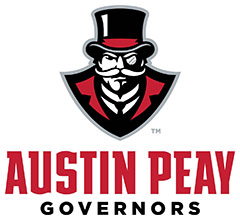 Indianapolis, IN – Nine of Austin Peay State University's 14 intercollegiate athletic teams posted their best-ever multi-year Academic Progress Rate in the most recent release NCAA's APR Report, Wednesday.

The NCAA released the complete four-year APR rates for each of Austin Peay's 14 teams – women's indoor and outdoor track and field were combined into one sport-group beginning with this year's data.

Nine Austin Peay teams posted the best-ever APR: baseball (976), men's basketball (981), men's tennis (991), women's basketball (995), women's cross country (1000), women's golf (1000) women's tennis (1000), women's track & field (972) and women's volleyball (1000).

"This week's Academic Progress Rate release highlights our continuing emphasis on assisting our student-athletes toward obtaining a four-year degree," said Austin Peay Athletics Director Ryan Ivey. "I want to congratulate our athletes on their continued efforts in the classroom. I also want to thank our Student-Athlete Academic Services office staff for their hard work to ensure our athletes have access to all the tools they need to be successful."
Highlights in this season's data include:
Baseball posted an APR improvement for the fourth consecutive season and its 976 mark is its best since the APR program was established.
Men's Basketball posted the best improvement among all teams, its 24-point uptick pushing it to its highest APR mark in program history (981).
Women's Track and Field posted the largest improvement among women's teams, its 13-point boost giving the program its best-ever score (972).
Women's Tennis notched an 11-point upswing for the second consecutive year and achieved its first perfect APR score in program history.
Last week, the NCAA released its public recognition awards which are presented annually to those programs that post the top marks in their respective sport-groups. Austin Peay saw its women's cross country, women's golf, women's tennis and women's volleyball teams recognized as each scored a perfect 1000 Academic Progress Rate.
Every Division I sports team across the nation calculates its APR each academic year, similar to a report card. Scholarship student-athletes each semester earn one point for remaining eligible and one point for staying in school or graduating.
The 2015-16 overall four-year rate is 981, up two points from the previous year's mark. Three-point improvements in baseball and football four-year rates contributed to that increase. Baseball teams earned a 973 four-year rate (up from 970), and football teams earned a 962 (up from 959). In addition, men's basketball teams earned a 966 four-year rate (up from 964), and women's basketball teams earned a 980 (up from 978).
Rates are an average of each school's performance for the last four years. National aggregates are based on all teams with usable data at the time of analysis. APRs for each team, lists of teams receiving public recognition and those receiving sanctions are available online through the NCAA's searchable database.
Sections
Sports
Topics
APR, APSU, APSU Athletics, APSU Athletics Director, APSU Baseball, APSU Basketball, APSU Cross Country, APSU Golf, APSU Men's Baseball, APSU Men's Basketball, APSU Sports, APSU Tennis, APSU Track and Field, APSU Volleyball, APSU Women's Basketball, APSU Women's Cross Country, APSU Women's Golf, APSU Women's Tennis, APSU Women's Track and Field, APSU Women's Volleyball, Austin Peay State University, Indianapolis IN, NCAA, Ryan Ivey, scholarship