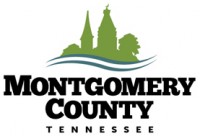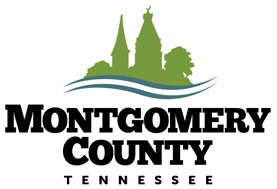 Montgomery County, TN – On Thursday, June 1st, 2017, Montgomery County Clerk Kellie Jackson and the employees of the Clerk's Office gathered to celebrate a unique recognition for their office.
The Clerk's Office was recognized as the Middle Tennessee District Winner for collecting the most funds on this year's Organ Donor Awareness Day on April 21st. The presentation was made by Steven Jamison with Tennessee Donor Services.
"I'm extremely proud of the effort of my employees. We count it a privilege to receive this recognition on behalf of the generous citizens of Montgomery County. We are blessed to live in a giving community. Montgomery County consistently ranks third in donations very closely behind Shelby and Davidson Counties, even though we have a significantly smaller population," said Jackson.
Patrick Neal, an employee with the Montgomery County Building and Codes Department and volunteer baseball coach, shared his story as kidney donor recipient. "I lost both my grandfather and father to polycystic kidney disease and would not be here today if not for the sacrifice made by Samantha Martin with the Montgomery County 911 Center."
Montgomery Mayor Jim Durrett followed up by telling the office how proud he was of their efforts to make citizens aware of the designation of funds for organ donations. "Pat's story brings the importance of these efforts home," said Durrett.
While Neal's story has a positive ending, one of the County Clerk's employees shared the sadness of losing both her brother-in-law and sister-in-law from the same polycystic kidney disease Neal had.
"Although making donations is extremely beneficial to our education efforts, we would love for more people to take the next step by becoming organ donors. Currently, 100,000 people are on the list for organ transplants, 80% of those being kidney transplants. If more people would designate themselves as kidney donors there would simply be no waiting list," stated Jamison.
To find out more about organ donations, visit Tennessee Donor Services at http://tds.dcids.org