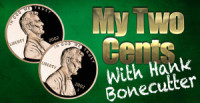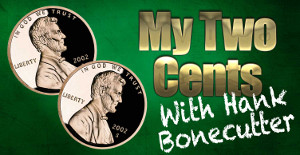 Nashville, TN – The Nashville Predators returned from Pittsburgh down 1-2 to the Stanley Cup Champion Penguins and all the talk was about how Pekke Rinne just wasn't on his game. That he should have made some saves that he didn't. Even the so called "experts" agreed that Pekke just wasn't the same goalie we had seen before.
Well guess what? The Pekke Rinne I've been watching in Nashville looks to be unbeatable. With the exception of the Sydney Crosby breakaway goal, the only score by Pittsburgh on the night, Pekke made superhuman saves tonight and looked to back on his most stellar form.
There's no doubt that tonight's saves are highlight reel material. He's amazing!
The Predators win game four by the score of 4-1 on a wild night on lower Broadway. Downtown Nashville has definitely turned it up a notch now that we're hosting a final. Stages for big time country stars before the game. All the honky tonks packed with fans having their "pre-game " rituals.
They said it couldn't be done. They said you can't get fan support from the south, not for hockey. They said it was a bad idea to give a franchise to Nashville.
But the A list of personalities keep coming. Charles Barkley, Brooks and Dunn, Dierks Bentley, Jason Aldean, Peter Cetera, all have been at the Bridgestone Arena to pull for the Predators, Keith Urban and Nicole Kidman, Tommy Shaw of Styx.
Well, guess what? Nashville Tennessee IS a hockey town and our team is the Predators and we're two wins away from having a parade down Broadway, hoisting the Stanley Cup.
Oh, It can happen.
Pittsburgh looked a little out of whack tonight. To me anyway. In the third period they looked tired, maybe confused, or just frustrated. It was the first time I wondered if it really is that difficult to play in this venue. Fans are brutal to opposing players, and I don't care how good you are, you've got 18,000 people saying "you suck" and it wears on you after a while.
"IT'S ALL YOUR FAULT! IT'S ALL YOUR FAULT!
Penguins goalie Matt Murray herd that all night as the Preds racked up the goals.
Some key players tonight, Freddie Gaudreau, Mike Fisher, Vicktor Arvidsson all on the scoring sheet. Gaudreau one of only three rookies to score three goals in the Stanley Cup Finals, IN THE HISTORY OF THE GAME!
GET ON DAT!
You can read stats and one liners somewhere else, but I was at the game and this is how I saw it. It was amazing. There's a different level of crazy going on in that building. It's captured the attention of everyone and I don't care where they come from, I'm just excited to be there and witness sports history.
Game 5 is Thursday in Pittsburgh with game 6 on Sunday in Nashville. It's quite possible that we can close this out on Sunday and hoist the Stanley Cup at the Bridgestone Arena, you know, where they said hockey wouldn't work, in a city that wouldn't support it.