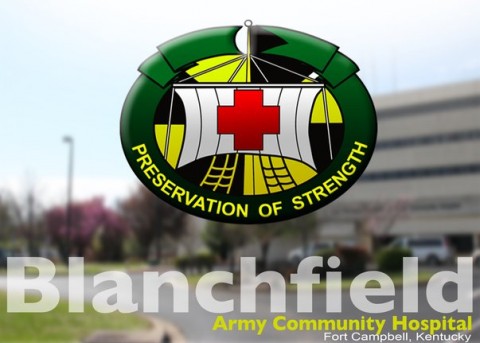 Fort Campbell, KY – Blanchfield Army Community Hospital will host a battalion change of command ceremony on the hospital's A building front lawn at noon June 30th, 2017.
Lt. Col. Patrick T. Birchfield will relinquish command to Lt. Col. Deidre B. Lockhart, who most recently served in Hawaii as the Chief of Support Operations for the U.S. Army Pacific Surgeon Cell. During that time, she joined the USARPAC Coordination Element in Korea as the Deputy Director and the Republic of Korea Army 2nd Operational Command Lead Liaison.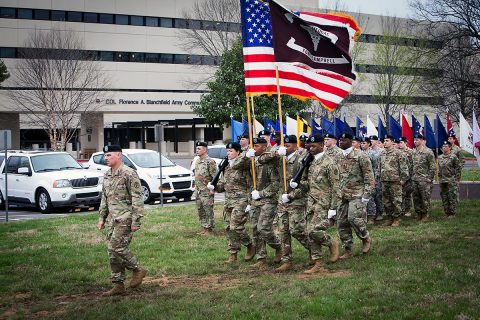 Birchfield served as Fort Campbell's first Troop commander for the Medical Department Activity Soldiers, serving more than 450 Soldiers and 1,340 civilians.
"Lt. Col. Birchfield brought clarity and consistency as he established battalion level policies and procedures to include an effective monthly command and staff that enabled transparency and accountability among various departments and two subordinate commands," said Col. Anthony L. McQueen, BACH commander.
With readiness being the number one Army priority, Birchfield's implementation of Soldiers' reconditioning physical readiness training program enabled BACH Soldiers to meet their goals. He also ensured BACH Soldiers were medically ready to deploy by tracking and identifying medical readiness requirements for all Soldiers.
Under Birchfield's leadership, BACH established the hospital's first security force.
"The integration of the security force helps safeguard daily clinical operations of our healthcare organization," said McQueen.
Maturity, insight and patience was critical to his team's ability to navigate through an ambiguous process to make the security force a reality for the patients, staff and visitors who use our hospital facility, McQueen added.
"It has been a distinct honor to serve as BACH's first troop commander. The Soldiers and civilians are first class and truly care about the mission of helping and caring for the Fort Campbell community. This experience will certainly be one of the best highlights of my career in Army Medicine," Birchfield said.
Birchfield has been selected to be the deputy commander for clinical services at Fox Army Health Center at Redstone Arsenal, Alabama.
"We welcome Lt. Col. Lockhart back to BACH and Fort Campbell," McQueen said. "Her 27 years experience in the Army, along with her education and previous assignments, have prepared her to command BACH Soldiers and continue to help them grow and support our most deserving population."
In addition to several other Army assignments, Lockhart has previously served at Fort Campbell as the logistics officer for the 86th Combat Support Hospital in 2004, as the installation medical support officer in charge in 2006, as the officer in charge of the 101st Sustainment Brigade medical operations, and in 2012 as the BACH chief of logistics. During her assignments at Fort Campbell, she deployed in support of Operation Iraqi Freedom and Operation Enduring Freedom.