Topic: Hawaii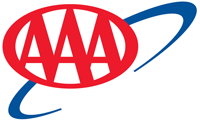 Tampa, FL – As COVID-19 Coronavirus case numbers surpass 4 million, demand for gasoline is weakening across the country. The latest Energy Information Administration (EIA) demand reading measures at 8.5 million b/d, which is about 11% less than a year ago.
The lower demand contributed to a cheaper national average on the week – down one penny to $2.18. This is the first time since late April that the national average has declined.
«Read the rest of this article»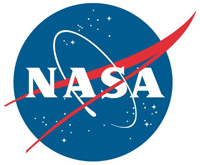 Pasadena, CA – NASA's Atmospheric Infrared Sounder (AIRS) was monitoring two storm systems as they took aim at portions of Hawaii and Texas on July 26th. Perched on NASA's Aqua satellite, AIRS is an instrument that studies Earth's weather and climate.
As of 11:00am local time, Hurricane Douglas was sweeping toward Hawaii with the potential to directly hit portions of the islands, from Maui to Kauai, in the late afternoon or evening.
«Read the rest of this article»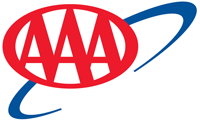 Tampa, FL – The national gas price average held steady on the week at $2.19 as 1/3 of states saw gas prices decrease and only 10 states saw gas prices increase by two to four cents.
State averages saw minimal fluctuation as demand roughly held steady over the last four weeks.
"During the last month, demand has averaged about 8.6 million b/d while, gasoline stocks have steadily declined," said Jeanette Casselano, AAA spokesperson.
«Read the rest of this article»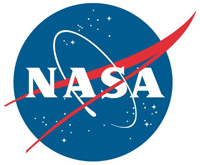 Greenbelt, MD – NASA's Aqua satellite provided a visible image of Hurricane Douglas is it continued on its track toward Hawaii. The storm is now a Category 2 hurricane and warnings were posted on July 25th, 2020 as the storm approaches.
The Central Pacific Hurricane Center has posted warnings for Douglas.
A Tropical Storm Warning is in effect for Hawaii County, Maui County, including the islands of Maui, Lanai, Molokai and Kahoolawe.
«Read the rest of this article»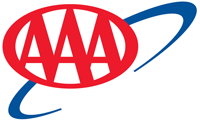 Tampa, FL – The national gas price average increased just one cent to $2.18 on the week despite a dip in United States demand for gasoline and gasoline stocks increasing by 1 million bbl.
The slight drop in demand – 47,000 b/d – amid the increase in stocks comes as many states report increases in COVID-19 Coronavirus cases, potentially causing Americans to reconsider outings.
«Read the rest of this article»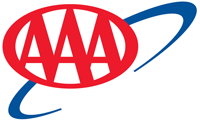 Tampa, FL – Americans are filling up at the pump more and more. Since mid-May, gasoline demand has increased 18% to 7.9 million b/d, according to the latest Energy Information Administration (EIA) report.
The slow, but steady rise in demand has pushed the national pump price more expensive by 13% in the same time frame. Today's national average is $2.10. That is seven cents more on the week, 24 cents more on the month, but 59 cents cheaper on the year.
«Read the rest of this article»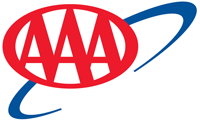 Tampa, FL – For 66 days, the national gas price average held below the $2.00/gallon mark, pushing as cheap as $1.76. In the past week, the average has inched up to $2.03. Despite the consistent increases at the pump, prices are still significantly cheaper year-over-year.
In fact, during the first week of June the past five years, gas prices have typically averaged $2.81.
«Read the rest of this article»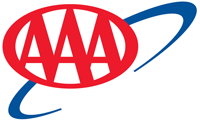 Tampa, FL – The national gas price average is $1.97, just one penny more expensive than last week. Part of the incremental jump can be attributed to increases in gasoline demand, which saw a 7% week-over-week increase.
However, demand is still down nearly 25% compared to last year, according to the Energy Information Administration's (EIA) latest reports.
«Read the rest of this article»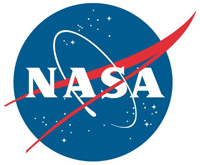 Huntsville, AL – Astronomers have caught a black hole hurling hot material into space at close to the speed of light. This flare-up was captured in a new movie from NASA's Chandra X-ray Observatory.
The black hole and its companion star make up a system called MAXI J1820+070, located in our Galaxy about 10,000 light years from Earth. The black hole in MAXI J1820+070 has a mass about eight times that of the Sun, identifying it as a so-called stellar-mass black hole, formed by the destruction of a massive star. (This is in contrast to supermassive black holes that contain millions or billions of times the Sun's mass.)
«Read the rest of this article»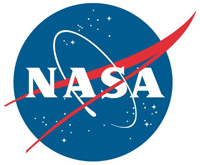 Greenbelt, MD – NASA's Hubble Space Telescope and the ground-based Gemini Observatory in Hawaii have teamed up with the Juno spacecraft to probe the mightiest storms in the solar system, taking place more than 500 million miles away on the giant planet Jupiter.
A team of researchers led by Michael Wong at the University of California, Berkeley, and including Amy Simon of NASA's Goddard Space Flight Center in Greenbelt, Maryland, and Imke de Pater also of UC Berkeley, are combining multiwavelength observations from Hubble and Gemini with close-up views from Juno's orbit about the monster planet, gaining new insights into turbulent weather on this distant world.
«Read the rest of this article»