APSU Sports Information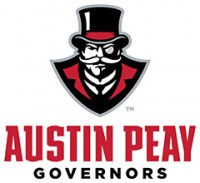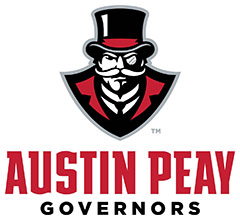 Brentwood, TN – Seventeen Austin Peay State University student-athletes have earned the Ohio Valley Conference's Academic Medal of Honor for their performance in the classroom during the 2016-17 academic year.
The 17 Governors recognized were among a group of 221 OVC student-athletes that will receive the Academic Medal of Honor, which recognizes those student-athletes that achieve the highest grade-point average in a league sponsored sport.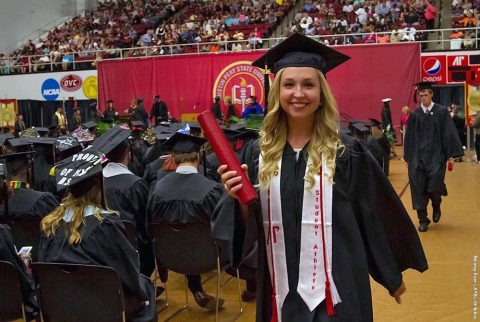 All 221 athletes posted a 4.0 GPA during the 2016-17 year.
The Academic Medal of Honor is the first award in the league's academic honors, each to be released in the next week.
The league will recognize its Commissioner's Honor Roll recipients, Friday, followed by the Team and Institutional Academic Achievement Awards next week.
The Governors athletes recognized on the 2016-17 OVC Academic Medal of Honor list were:
Andrew Flaherty, Baseball
Domas Budrys, Men's Basketball
Falon Baker, Women's Basketball
Martin Rejman, Men's Cross Country
Unjala Lester, Women's Cross Country
Ashton Goodley, Women's Golf
Taylor Goodley, Women's Golf
McKenzie Dixon, Women's Soccer
Nicole Wojcik, Women's Soccer
Emily Moore, Softball
Aleh Drobysh, Men's Tennis
Brittney Covington, Women's Tennis (3x)
Isabela Jovanovic, Women's Tennis
Claudia Yanes Garcia, Women's Tennis
Lidia Yanes Garcia, Women's Tennis
Nia Gibbs-Francis, Women's Track & Field
Kristen Stucker, Indoor Volleyball