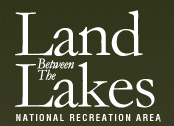 Land Between the Lakes, KY/TN – The Homeplace 1850s Working Farm will host a Trades Fair on Saturday and Sunday, September 2nd and 3rd, 2017 from 10:00am to 4:00pm in Land Between the Lakes National Recreation Area.
Traditional trades and crafts people will share knowledge of vanishing folk art skills. Admission is $5.00 ages 13 and older, $3.00 ages 5-12, and free for ages 4 and under.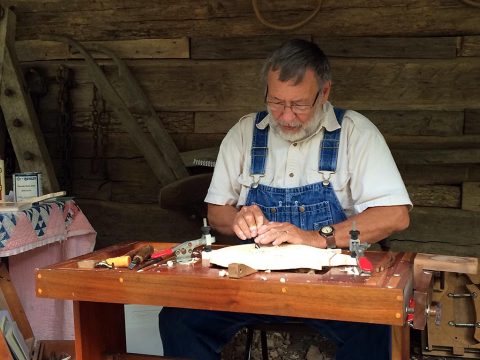 "Our annual 1850s Trades Fair celebrates the hard labor and hand work skills of our ancestors, when few things were manufactured and people had to rely on their skills. Handcrafted items will also be for sale," says Cindy Earls, Homeplace Lead Interpreter.
Children can participate in the Children's Trades Fair by learning to make a clay pot, learn to sew, talking to trades people and answering questions in an activity booklet. Kids can explore the farm, play with dolls, "cluck" at chickens, and "oink" at pigs. Adults can join in too!
The Homeplace farm family will demonstrate quilting, broom making and teamster training throughout the weekend. Staff will be cooking a few favorite recipes from the Homeplace History and Receipt Book on a wood stove in the Double Pen House kitchen from 11:00am to 2:00pm, plus there will be a Name the Quilt Challenge!
Trades and demonstrations include:
Basket Making
Dress Making
Soap Making
Baking
Corn Shuck Doll Making
Early American Indian Pottery Making
Fancy Tatted Lace Making
Fine Hand Knitting and Crocheting
General Store
Homemade Breads and Baked Goods
Honey Products and Bee Keeping
Photography
Homeplace 1850s Working Farm and Living History Museum represents a two-generation farm. See interpreters in period clothing going about their daily chores. Find the perfect blend of artifacts, restored historic structures, and traditional seasonal activities to step back in time to relive history before the Civil War.
Livestock includes rare and endangered breeds. Garden plants and field crops are mostly cultivated from heirloom seeds dating back before the Civil War. These heirloom seeds can be purchased in our gift shop.
To find more information about Land Between the Lakes, log on to the official website at www.landbetweenthelakes.us or call 1.800.525.7077 or 270.924.2000.