Clarksville, TN – Clarksville Police say on Sunday, August 27th, 2017, around 2:00pm a 22 year old female, driving a 2004 Chrysler Pacific was stopped in the left lane of southbound Riverside Drive, near the intersection of North Second Street, waiting to make a left turn into Arby's when a 20 year old male, riding a 2015 Honda 50F motorcycle, rear-ended the Chrysler.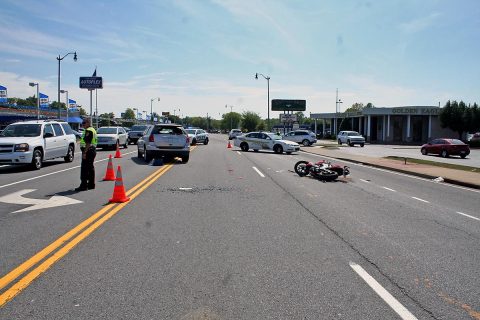 The 22 year old female was transported to Tennova Healthcare, by ambulance, with minor injuries.
The male sustained a head injury and was flown by Lifeflight to Vanderbilt University Medical Center and is in Critical and Not Stable condition.
There is no further information at this time. CPD Bill Van Beber III is the lead investigator.