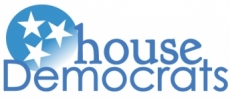 Nashville, TN – Leaders of Tennessee's legislative delegation today praised the plan presented by Tennessee Governor Bill Haslam to combat the state's opioid crisis. The proposal features a three-pronged approach that focuses on prevention, treatment and law enforcement.
Democratic leaders today said the plan is a step in the right direction, but add the most effective thing Tennessee lawmakers can do to combat the crisis is to pass Medicaid expansion in the state.
«Read the rest of this article»
TN Together Fights Opioid Addiction through Prevention, Treatment and Law Enforcement
Nashville, TN – Joined by leadership from the House and Senate and Chief Justice Jeff Bivins, Tennessee Governor Bill Haslam on Monday announced an aggressive and comprehensive plan to end the opioid epidemic in Tennessee by focusing on three major components: prevention, treatment and law enforcement.
TN Together is a multi-faceted initiative that addresses the issue of opioid addiction through legislation, proposed funding in the governor's 2018-19 budget and executive actions.
«Read the rest of this article»
#22 Tennessee Vols vs. Vanderbilt Commodores
Tuesday, January 23rd, 2018 | 6:00pm CT
Knoxville, TN | Thompson-Boling Arena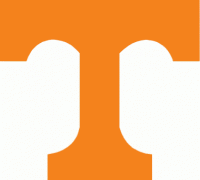 Knoxville, TN – No. 22 Tennessee returns home after a two-game road trip for a matchup with in-state rival Vanderbilt at Thompson-Boling Arena on Tuesday night. The game will tip at 6:00pm CT and will be televised live on ESPNU and streamed online via WatchESPN.
The Vols (13-5, 4-3 SEC) are coming off a road win at South Carolina, in which Lamonté Turner dropped a career-high-tying 25 points on 6-of-9 shooting from the field and converted on all 10 attempts from the charity stripe. He now has three of the four highest scoring efforts by the Vols this season, all while coming off the bench.
«Read the rest of this article»

Clarksville, TN – Clarksville Police have identified and secured a Robbery Warrant for the man responsible for robbing an 81 year old woman in Clarksville. The police's investigation lead to Timothy Howell being identified as the man who committed the robbery.
Howell is already in custody after being arrested for committing a robbery at Almaville Market near Smyrna on Friday, January 19th, 2018 around 7:45pm.
«Read the rest of this article»
Clarksville-Montgomery County has the Third Cheapest Gas Prices in Tennessee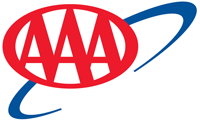 Nashville, TN – Gas prices are having the most expensive start to the year since 2014. So far this year, Tennessee gas prices climbed an average of 9 cents. Last week, the state average rose 2 cents. Sunday's state average of $2.36 is 14 cents more than a month ago, and 25 cents more than this time last year.
"It has been anything but a normal January for prices at the pump," said Mark Jenkins, spokesman, AAA – The Auto Club Group. "Normally, demand slips and supplies build. However, this story so far this year has been a rally in oil prices.
«Read the rest of this article»

Clarksville, TN – Clarksville Police report that on Monday, January 22nd, 2018, around 1:00am on 601 Tiny Town Road, a 24 year old man was pumping gas, approached by an unknown man with a gun, and told to hand over his jewelry and wallet.
The 24 year old complied and then was shot in the shoulder by the unknown man. The suspect fled the area. The suspect was described as a black male 5'9 in height, wearing a bandana over his face, and a hat.
«Read the rest of this article»

Clarksville, TN – Clarksville Police are trying to locate Eddie Coburn who has an active Custodial Interference warrant (Felony).
Eddie Coburn violated a parenting plan agreement, in which, he was not supposed to remove Evahan Coburn, age 1, from the state without the mother's permission.
In October 2017, Coburn was given permission to take the child to Memphis, but was supposed to return the child a few days later.
«Read the rest of this article»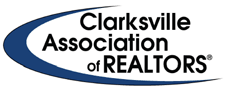 Clarksville, TN – The Clarksville Association of Realtors® (CAR) reports that the average daily number of properties on the market for 2017 was 1548, which is a 17.7% decrease from 2016's average (1880).
Also, for 2017, the average price of properties currently for sale was $221,000, which is 10.0% greater than 2016 ($199,000).
«Read the rest of this article»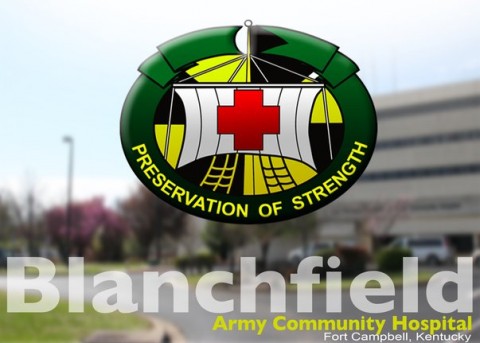 Fort Campbell, KY – During the government shutdown, Blanchfield Army Community Hospital leadership and personnel remain committed to the patients and community they serve to provide the highest quality and standard of care.
"We recognize nearly 100,000 area beneficiaries rely on our medical care in some capacity," said Col. Anthony L. McQueen, hospital commander. "Our commitment to you is your quality or standard of care will not be compromised by this government shutdown."
«Read the rest of this article»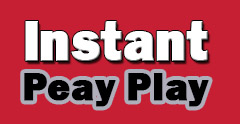 Clarksville, TN – Over the years Austin Peay State University has had several student athletes that were among the best to ever compete in the Ohio Valley Conference and current Governors track and field standout Savannah Amato continued to add to her marvelous and probable APSU Hall of Fame career, with a record-breaking performance January 20th, 2018 at the Samford Open.
Amato, a junior pole vaulter from Delaware, OH, broke the school indoor record that stood for eight years with a vault of 4.15 meters (13-7.25 feet), breaking the old mark of 4.13m set by Molly Bartkiewicz.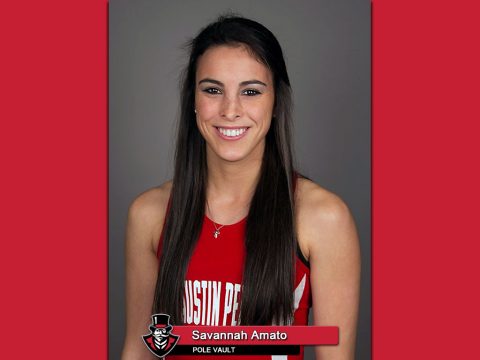 «Read the rest of this article»