#22 Tennessee Vols vs. Vanderbilt Commodores
Tuesday, January 23rd, 2018 | 6:00pm CT
Knoxville, TN | Thompson-Boling Arena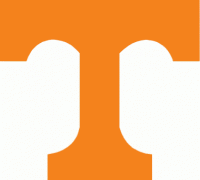 Knoxville, TN – No. 22 Tennessee returns home after a two-game road trip for a matchup with in-state rival Vanderbilt at Thompson-Boling Arena on Tuesday night. The game will tip at 6:00pm CT and will be televised live on ESPNU and streamed online via WatchESPN.
The Vols (13-5, 4-3 SEC) are coming off a road win at South Carolina, in which Lamonté Turner dropped a career-high-tying 25 points on 6-of-9 shooting from the field and converted on all 10 attempts from the charity stripe. He now has three of the four highest scoring efforts by the Vols this season, all while coming off the bench.
Grant Williams will look to repeat his success against the Commodores from the first game this season, when he posted a career-high 37 points to help UT overcome a 10-point halftime deficit in Memorial Gymnasium and earn a victory on the road. In SEC play, Williams is the third-leading scorer in the conference, averaging 18.1 ppg.

After losing four SEC games in a row, Vanderbilt (7-12, 2-5 SEC) found the win column this past Saturday, defeating LSU at home behind a 26-point performance from senior guard Riley LaChance. The Commodores are 0-5 on the road this season but have won the last three matchups in Knoxville against the Vols.

After Tuesday night's contest, UT heads to Ames, Iowa, to face Iowa State as part of the Big 12/SEC Challenge on January 27th at 3:00pm CT on ESPNU. Tennessee prepares for a two-game home stand against LSU (January 31st at 5:30pm CT) and Ole Miss (February 3rd at 5:00pm CT).
The Series
Overall: UT leads, 119-75
In Knoxville: UT leads, 70-20
In Nashville: VU leads, 54-41
Neutral Sites: UT leads, 8-1
Current Streak: UT has won one
Last Meeting: Tennessee won, 92-84, in Nashville, 1/9/18
Rick Barnes vs. Vanderbilt: 4-3
Rick Barnes vs. Bryce Drew: Barnes leads, 2-1
Right Now
Tennessee's 119 wins over Vanderbilt are its most over any opponent. The Vols are rated No. 12 in the NCAA RPI and own the nation's top-rated SOS, per KenPom.com
A Win Would
Give Tennessee its first regular-season sweep over Vanderbilt since the 2012-13 season.
Give the Vols four wins in their last five meetings with the Commodores.
Snap Vandy's three-game win streak in Knoxville.
Give the Big Orange 11 wins over teams occupying a top-150 spot in the current NCAA RPI.
About The Vanderbilt Commodores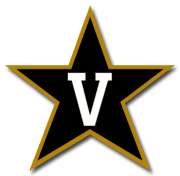 After falling to UT, 92-84, two weeks ago, Vanderbilt (7-12, 2-5 SEC) would drop its next two games, part of a four-game skid, before picking up a win over LSU at home this past Saturday, 77-71.
Despite surrendering a 16-point lead, VU was able to defeat the Tigers behind a 26-point performance from senior guard Riley LaChance, while senior forward Jeff Roberson chipped in an additional 20 points.
The Commodores are 0-5 on the road this season, losing by an average of 11.4 ppg in those contests. However, Vanderbilt has won the last three matchups in Knoxville against the Vols.
Vanderbilt is paced by Roberson, who leads the team in scoring (15.1 ppg) and rebounding (7.4 rpg). Matthew Fisher-Davis has been the team's second best scorer, posting 11.9 ppg and 5.1 rpg, but the senior hasn't played the last two games.
LaChance and freshman guard Saben Lee round out VU's primary scoring attack, averaging 11.4 and 11.0 ppg, respectively. Both players shoot better than 45 percent from the floor on the season and are crucial in running the offense, as they combine for 51 percent of the team's assist this season. Lee leads the Commodores with 3.4 apg.
Last Meeting With Vanderbilt
A career night by Grant Williams lifted the 24th-ranked Tennessee Volunteers to a 92-84 victory over in-state rival Vanderbilt at Memorial Gymnasium on January 9th, 2018.
Williams finished with a career-high 37 points on 12-of-20 shooting from the field to go along with seven rebounds, three blocks and a pair of assists.
Admiral Schofield posted his second straight 20-point performance, tying his career-high with 22 points to go with a game-high nine rebounds.
Tennessee sophomore Jordan Bowden scored all 12 of his points in the second half.
UT's 92 points in Memorial Gym was the most ever scored by a Tennessee squad, assisted by 40 points in the paint to match Vanderbilt's hot shooting from beyond the arc.
Despite a 10-point deficit at the half, the Volunteers opened the second half by hitting 8-of-10 shots from the field and using a 10-0 run to give UT a 57-56 lead with 12:39 remaining.
After that, it was all Tennessee, as the Vols outscored the Commodores 57-39 in the second half to earn the road win. UT shot 57 percent (30-of-53) from the field to fuel its second double-digit comeback win away from home this season (other vs. Purdue).
Despite a strong start by Tennessee, Vanderbilt was dialed in during the first half, connecting on 59 percent (17-of-29) of its shots from the field. The Commodores knocked down eight threes, including one at the buzzer to make it a 45-35 game at intermission.
The Dores were paced by freshman guard Saben Lee, who posted 21 points on 7-of-10 shooting in 32 minutes of action.
Memorable Vol Performances Against Vanderbilt
Josh Richardson (now a season-long starter with the Miami Heat) helped the Vols rally from two separate double-digit deficits in the second half by scoring 15 of his game-high 22 points in the final stanza to lift Tennessee to a 67-61 comeback win over Vanderbilt in the 2015 SEC Tournament in Nashville on March 12th, 2015. In what was the second-to-last game of his career, Richardson also led all players with three steals and was a perfect 6-for-6 from the free-throw line.
Dyron Nix (17 points, 18 rebounds) and Doug Roth (10 points, 10 rebounds) recorded double-doubles and Tennessee beat Vanderbilt 79-69 in overtime in Stokely Athletics Center February 4th, 1987, in Knoxville.
Dick Johnston made six free throws in double-overtime to lift UT to a 77-72 win over the Dores in Nashville on February 2nd, 1970. Jimmy England led the charge with 27 points, and Bobby Croft had an 18-16 double-double.
Danny Schultz holds UT's single-game scoring record against Vanderbilt, as he dropped 35 points on the Dores on February 15th, 1964, in Nashville.
Tennessee All-Century Team member Paul "Lefty" Walther (1948-49) never lost to Vanderbilt during his career as a Vol. The Covington, Kentucky, native helped lead Tennessee to a 4-0 record over the Dores, beating Vandy by an average of 9.8 points.
Several Vols Boast Impressive Stats vs. The Commodores
In three career games against Vanderbilt, sophomore forward Grant Williams averages 20.0 points, 8.7 rebounds and 2.7 blocks.
Junior wing Admiral Schofield has faced Vandy six times previously, and he averages 12.7 points and 5.3 rebounds in those meetings while shooting .524 overall (33-63) and .417 from 3-point range (5-12).
Sophomore point guard Jordan Bone—a Nashville native and graduate of The Ensworth School—averages 11.0 points and 3.0 assists with a +3.0 assist/turnover ratio in three career games vs. the Commodores. Bone shoots .571 overall (12-21) and .667 from 3-point range (6-9) against Vanderbilt.
Williams Had Historic Scoring Effort in Nashville
Sophomore forward Grant Williams scored a career-high 37 points while leading Tennessee to a 92-84 win at Vanderbilt on Jan. 9. He earned SEC Player of the Week honors for the first time in his career as a result.
Williams' 37 points were the most by any SEC player in a league game this season.
Williams' 37 points were the most in a game by a Vol since 2003 SEC Player of the Year Ron Slay scored 38 vs. New Mexico on January 4th, 2003.
Williams' 37 points were the most by a Vol in a road game since All-American guard Allan Houston scored 37 at Oregon State on December 22nd, 1990.
Williams' 37 points were the most by a Vol without making a 3-pointer since All-American guard Tony White scored 49 at Florida State on December 30th, 1986.
"Good" Losses
All five teams who have defeated Tennessee this season occupy a top-40 spot in the latest NCAA RPI, and three of those teams— Villanova (2), North Carolina (3) and Auburn (8)—own a top-10 RPI.
Those five teams, which also include Arkansas and Missouri, own a combined record of 77-19 (.802)
Schofield Stuffing Stat Sheet Over Last Five Games
Tennessee head coach Rick Barnes said that junior wing Admiral Schofield had his best game as Vol when UT defeated Kentucky on January 6th.
[320rihgt]That win started a streak of stellar play for Schofield. Over the last five contests, Schofield is averaging 15.4 points, 7.0 rebounds, 2.2 assists and 2.2 steals per game.
He is shooting .536 overall and .444 from 3-point range during that span.
Schofield also has scored in double figures and made multiple 3-pointers in each of the last five games. He ranks second in the SEC with 1.7 steals per game during conference play.
Tennessee Has Matched Last Season's Road Wins Total
With four true road wins in only six tries this season, Tennessee has already matched its total for true road wins from a season ago.
The Vols have logged road wins at Georgia Tech, Wake Forest, Vanderbilt and South Carolina. Tennessee also has neutral-site wins over Purdue and NC State.
It looks to be a positive trend for the Vols under head coach Rick Barnes. In his first season at UT, the Big Orange won just two true road games. Last year, they won four, and they have six more opportunities to best that total this season.
Trending Now
In SEC play, Tennessee leads the league in assists per game (14.6) and rebounding defense (32.4 rapg) while ranking second in scoring offense (77.9), and field-goal percentage (.459).
The Vols have 27 steals over their last three games.
In Saturday's road win at South Carolina (who was 7-1 at home entering that game), Tennessee posted a season-best field-goal percentage of .575 while attempting a season-low 40 field goals.
Sophomore guard Lamonté Turner has made 17 consecutive free throws dating to Tennessee's Jan. 6 win over Kentucky. In SEC play, his .944 free-throw percentage (34-of-36) ranks third in the league.
Junior forward Kyle Alexander has eight blocks over UT's last three games.