Clarksville, TN – On January 18th, 2018, Clarksville Police responded to a vehicle accident at Crossland Avenue and Talley Drive where a 55 year old man driving a 1999 Ford Ranger was hit by a a 2011 GMC Sierra driven by an 18 year old male.
On Wednesday, January 24th, 2018, around 3:00pm, the 18 year old driver of the GMC Sierra, Vintavious LaMorris Williams, was booked into the Montgomery County Jail.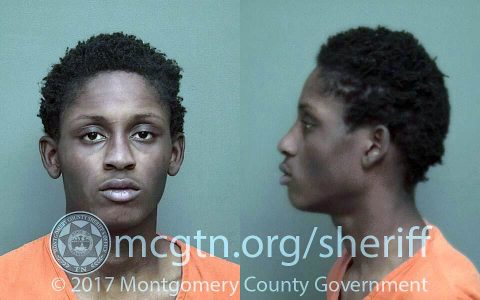 Williams was charged with: Three Counts of Reckless Endangerment, Simple Possession, Unlawful Drug Paraphernalia, Failure to Yield Resulting in Injury, Leaving the Scene of an Injury Accident, No Driver's License, No Proof of Insurance, Immediate Notice of Accident, and Seat Belt.
His bond is set at $88,000.
Photo Gallery