Tennessee Athletics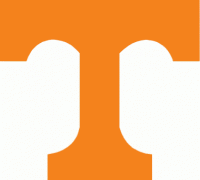 Knoxville, TN – Four Vols scored in double figures as No. 18 Tennessee pulled away from LSU Wednesday night at Thompson-Boling Arena for its largest SEC win of the season, 84-61.

James Daniel III (17 points), Grant Williams (16), Jordan Bone (12), and Lamonte Turner (12) led the Vols to their fourth-straight SEC win and seventh out of eight overall to match last season's win total of 16.

Daniel's 17 points were tied for his most as a Vol, while Bone's 12 points were his most in seven games. Turner continued his hot streak, scoring in double digits for the third time in the past four games.
Tennessee (16-5, 6-3 SEC) pushed its lead up to 13 points early in the second half, but a quick LSU run cut the Vols' lead to six at 53-47.

But from there, Tennessee started on a 12-2 spurt to extend its lead to 16 and to pull away. The Tigers (12-9, 3-6 SEC) never got closer than 12 points for the rest of the game.

Duop Reath paced the Tigers with 21 points. Tremont Waters, who entered the game averaging 15.2 points per game, finished with just seven points.

The game marked the sixth in a row in which the Vols held their opponent to less than 65 points.

Tennessee took a 42-31 lead into halftime behind 10 points from Williams, who reached double digits in the opening frame despite missing 11 minutes of action due to injury.

Reath kept LSU within striking distance with 11 first-half points.

The Vols shot 51-percent in the first half, and their 42 first-half points were the most in the opening period since scoring 46 against Mercer November 29th.
High-Scoring First Halves
For the sixth time this season, the Vols eclipsed the 40-point margin during the first half of a game with their 42 points against the Tigers. It was the first time UT has accomplished the feat since the matchup against Mercer (Nov. 29).
Alexander Protecting the Paint
After his three-block performance Wednesday night, forward Kyle Alexander has recorded multiple blocks in five of the last six games. Alexander, who entered the contest as the SEC's eighth-leading rim protector on the season (1.8 bpg), has paced the Volunteers in blocks 15 times this season and has recorded multiple rejections in 11 games.
Defense Wins Ball Games
Tennessee, ranked 11th in in the country in defensive efficiency according to KenPom, has held its opponents to less than 65 points in each of the last six games.
Next Up for UT Men's Basketball
The Vols remain at home for a game against Ole Miss Saturday that tips at 5:00pm CT and will air on SEC Network. Tennessee then prepares for its toughest stretch for the rest of the season, with roads games against Kentucky (February 6th) and Alabama (February 10th) next week.