Nashville Sounds
Nashville, TN – The Nashville Sounds game against the Omaha Storm Chasers was suspended due to rain with the Sounds on top 6-2 in the bottom of the fourth inning. The game will be resumed on Sunday at 2:05pm and will be a full nine-inning game. Sunday's regularly scheduled game will be a seven-inning game and will begin approximately 30 minutes after the completion of Saturday's suspended game.
The Sounds jumped out to an early 1-0 lead in the first inning thanks to some savvy base running by Jorge Mateo. The speedster led off with a single and advanced to second on a passed ball and to third on a fly ball to center field. Omaha starter Andres Machado then threw a pitch in the dirt that skipped away from catcher Nick Dini just enough for Mateo to be able to slide across home plate safely.
«Read the rest of this article»
Austin Peay vs. Eastern Kentucky
April 15th, 2018 | 1:00pm CT
Clarksville, TN | Raymond C. Hand Field
Clarksville, TN – The final game of the Austin Peay State University's baseball team three-game Ohio Valley Conference series against Eastern Kentucky will be scheduled to start at 1:00pm, Sunday as rain saturated the Clarksville area Saturday morning with more rain in the forecast.
The Stephen Huff Lung Cancer Awareness day scheduled for Saturday will now be held Saturday, April 28th as part of the series with UT Martin.
«Read the rest of this article»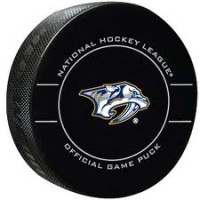 Nashville, Tn — The Nashville Predators will take flight to the high altitudes of Colorado with a commanding 2-0 series lead over the Colorado Avalanche in the Stanley Cup Playoffs, winning today, 5-4.
The Predators scored by committee as five different players hit the scoreboard, but they still had to come from behind for the victory.
Colorado struck first, as they did in game one, when former Predator Gabriel Bourque found the back of the Nashville net just 2:34 into the game and Colorado took the early lead, 1-0.
«Read the rest of this article»
APSU Sports Information
Conway, AR – Austin Peay State University beach volleyball struggles in day two of Central Arkansas Invitational.
The early morning matches started at 9:00am and 11:00am respectively, as the Govs looked to rebound from their day one matchups. However, the Governors were unable to claim a win on the weekend, despite several close pairings.
«Read the rest of this article»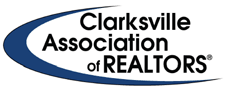 Clarksville, TN – The Clarksville Association of Realtors® (CAR) will host their 11th annual FUEL fundraiser, Appetite For Art, on Saturday, April 28st, 2018.
This event will include a "farm to table" dinner at The Ruby Cora (2300 Gunn Road, Adams, TN). The dinner will include food from local farmers and vendors, and will showcase artwork from Montgomery County students.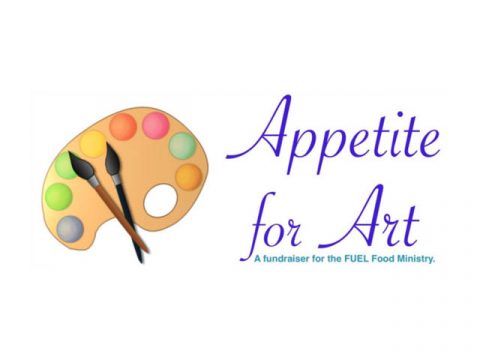 «Read the rest of this article»

Clarksville, TN – The Customs House Museum and Cultural Center is featuring a large series of "Exquisite Miniatures" in the Kimbrough Gallery beginning April 12th.
This exhibition consists of sixty signature paintings including landscapes, portraits, still lifes, wildlife, and other subjects by Wes and Rachelle Siegrist. Provided magnifying glasses invite visitors to get a close look at the depth of detail used to create the paintings.
«Read the rest of this article»
APSU Sports Information

Clarksville, TN – In its annual home meet, Austin Peay State University track and field enjoyed some dominating performances, with several student-athletes advancing their standing both in the conference and in the region with spectacular efforts.
Home meet or not, one place where it was business as usual was the pole vault pit, where junior Savannah Amato won handily with a 4.01m (13-1.75) mark. Both freshman Morgan Bradley and junior Dascha Hix reached 3.86m (12-8.00), with Bradley sharing second and Hix fourth based on attempts.
«Read the rest of this article»

Clarksville, TN – The Special Investigations Section of the Tennessee Department of Revenue conducted the investigation that led to the guilty plea of Amer Ibrahim, 46, to three counts of sales tax evasion and one count of theft over $2,500.
Ibrahim is the owner of ASR Tobacco and Beer located at 231 Tenth Street in Clarksville, Tennessee.
«Read the rest of this article»

Clarksville, TN – The Vietnam War—America's first "rock and roll war," as it came to be known—had a distinct soundtrack that continues to help define it.
That's why Ken Burns' 2017 documentary, "The Vietnam War," featured music by Bob Dylan and Jimi Hendrix, and why The Rolling Stones' hit, "Paint It Black," shows up in Stanley Kubrick's film "Full Metal Jacket." Even Forest Gump marched through rain and muck to the sounds of Buffalo Springfield.
«Read the rest of this article»

Clarksville, TN – The Clarksville Police Department is going to make the public aware of some of the scams that they receive daily. CPD knows there are an unlimited amounts of scams, but they are going to try and put out the ones where people have actually suffered a loss.
Consumers beware of Property Rental Scam. A local property management company lists their properties on Craigslist. They found there has been a scammer utilizing their photos and information and posting the properties as their own.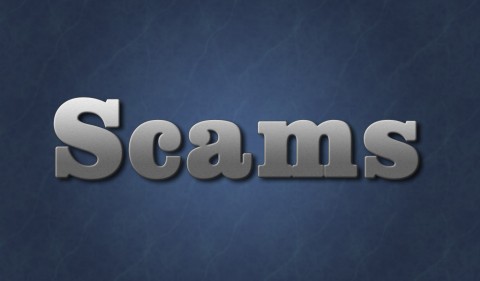 «Read the rest of this article»