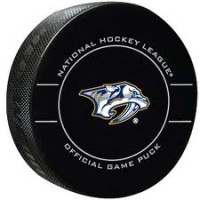 Nashville, Tn — The Nashville Predators will take flight to the high altitudes of Colorado with a commanding 2-0 series lead over the Colorado Avalanche in the Stanley Cup Playoffs, winning today, 5-4.
The Predators scored by committee as five different players hit the scoreboard, but they still had to come from behind for the victory.
Colorado struck first, as they did in game one, when former Predator Gabriel Bourque found the back of the Nashville net just 2:34 into the game and Colorado took the early lead, 1-0.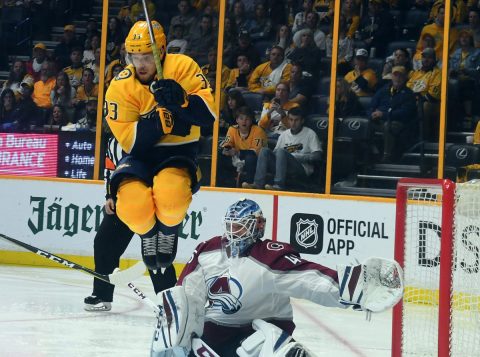 Kevin Fiala returned the favor at 1:01 of the second period on the power play and the game was tied at 1-1. Colton Sissons and Kyle Turris assisted on the goal.
Viktor Arvidsson gave the Predators a 2-1 lead on a beautiful unassisted play at 12:36 of the second period, beating Colorado goalie Jonathan Bernier, for the goal.
Ryan Johansen would give the Predators a 3-1 lead at 16:32 of the second frame on a tip-in goal for the two goal cushion. Mattias Ekholm and P K Subban would assist.
Colorado would show that they were still in the game though and wouldn't let the raucous "Smashville" crowd deter them as Nathan MacKinnon slid a back handed shot past Pekka Rinne and suddenly the Avs were withing one, 3-2.
Austin Watson would continue his strong play at 7:16 of the third period, giving his team a two goal lead again when his wrist shot nailed the back of the Colorado net, and it was 4-2.
Penalties would play a big part in today's game though as Nashville found themselves in trouble having to defend a 5 on 3 disadvantage in the third period.
Gabriel Landeskog pulled Colorado back to within a goal scoring on the advantage and making the score 4-3.
Then on an unusual play, Ryan Hartman snuck behind the Colorado defense, while the Avs net was empty, and stole the puck from a lazy defense and slipped it into the net for the 5-3 advantage. The crowd was just as stunned as Colorado that Hartman seemed to appear out of nowhere to take the puck and score.
The Avs would score one more time for the final score, 5-4, and suddenly Colorado found out why it's so difficult to win in Nashville.
Pekka Rinne stopped 26 shots in the win. Nashville outshot Colorado, 33-30.
The series now moves to Colorado for game 3 on Monday night. Puck drops at 9:00pm.