Clarksville, TN – Clarksville Police report a Cessna 182 crashed on landing at the Clarksville Regional Airport about 3:30pm Sunday, May 6th, 2018.
The aircraft touched down, went through the perimeter fence and came to rest on the shoulder of Outlaw Field Road, blocking one lane of traffic.
Initial reports are that the pilot was the only occupant.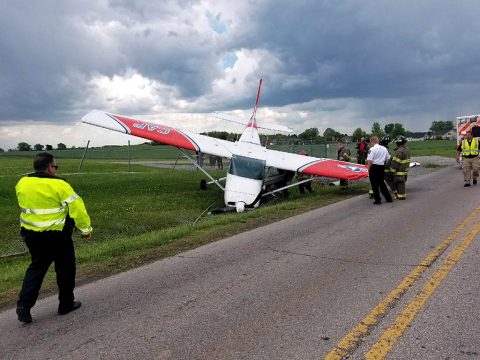 The pilot's injuries do not appear to be life-threatening.
The incoming weather front may have been a factor.
The cause of the crash is under investigation by the proper authorities (not CPD). There may be delays in traffic flow on outlaw field until the aircraft can be moved.
No other information is available at the moment.