Austin Peay vs. Eastern Illinois
May 17th-19th, 2018 | 6:00pm, 6:00pm, 1:00pm
Clarksville, TN | Raymond C. Hand Park
Clarksville, TN – The Austin Peay State University Baseball team regular season ends this week when APSU hosts Eastern Illinois in a three-game Ohio Valley Conference set, Thursday-Saturday at Raymond C. Hand Park.
The three-game set, which can be seen on the OVC Digital Network, is scheduled to begin with a 6:00pm contests both Thursday and Friday.
«Read the rest of this article»
Clarksville City Council asked to consider smaller Exit 8 tract
Clarksville, TN – Clarksville Mayor Kim McMillan notified City Council members on Wednesday that special called meetings have been scheduled to consider a new ordinance pertaining to purchase of land off Rossview Road near Interstate 24 Exit 8 for use as an athletic complex.
After the Council voted 7-6 against purchasing a larger 409-acre tract on May 3rd, 2018 Mayor McMillan announced she would continue efforts to win approval of her Clarksville Family Athletic Complex project.
«Read the rest of this article»
Cunningham, TN – Montgomery Central High School held its 2018 Prom at the Wilma Rudolph Event Center, with about 300 students enjoying this year's theme, "Under the Stars".
Ruth Nunn is the Junior Class Advisor at Montgomery Central High School, she has been instrumental in the school's proms for 24 of her 25 years there.
"MCHS is unique," Nunn said "We are the only school in the county whose junior class presents prom to the senior class as a gift. This has been a tradition here at MCHS, I guess, since the school's earliest proms."
«Read the rest of this article»
APSU Sports Information

Clarksville, TN – Austin Peay State University's softball team will be making a familiar trip to Richmond, KY, but for an historic reason, as the Governors face Towson University, 2:00pm (CT) Thursday at Gertrude Hood Field in the opening round of the National Invitational Softball Championship.
The game marks the first appearance in a national post-season tournament for the APSU softball program in its 33-year history.
«Read the rest of this article»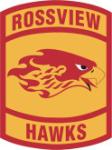 Clarksville, TN – Rossview High School's Class of 2018 held its prom at Valor Hall in Oak Grove, Kentucky this year, with a colorful theme, and almost 500 enthusiastic prom-goers expected to attend.
Nora Murphy is the official Class Sponsor of the 2018 student council class at Rossview High School. She took a few minutes to talk about the evening.
Murphy says she works with a student council group of about 15 students who organize events throughout the year. The money they raise is used to fund the facility, entertainment, food, and decorations for prom.
«Read the rest of this article»
Written by Maria Yager
Blanchfield Army Community Hospital Public Affairs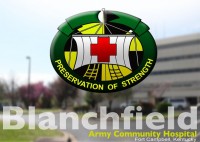 Fort Campbell, KY – Years of hard work, leadership, focus, and discipline led to a career milestone for five Fort Campbell non-commissioned officers recently with their induction to the Sergeant Audie Murphy Club, May 10th, 2018.
Blanchfield Army Community Hospital NCOs, Sgt. 1st Class Ivan Tanna, Staff Sgt. Shaneka Brown, Staff Sgt. Cory Hudson, Staff Sgt. Eric Serrano and 101st Airborne Division Artillery Brigade NCO Staff Sgt. Tamika Wilcox from 3rd Battalion, 320th Field Artillery Regiment, 101st Airborne Division Artillery Brigade – "Red Knights" were inducted into the SAMC, a professional organization of NCOs who exemplify Army leadership, during a ceremony on post.
«Read the rest of this article»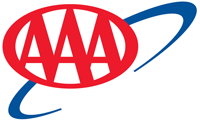 Tampa, FL – At $2.81, the national gas price average is 45 cents more expensive than a year ago. With the unofficial kick-off to summer just weeks away, prices are expected to increase, but a tapering trend may be emerging.
"If this past week's moderate increases are any indicator of what's to come, the fast rate at which gas prices were increasing may be slowing down," said Jeanette Casselano, AAA spokesperson. "On the week, the national average held steady and 19 state averages remained flat or saw decreases in gas prices. Despite this stability, drivers on the West Coast and in Idaho, Utah and Pennsylvania are paying $3.00/gallon."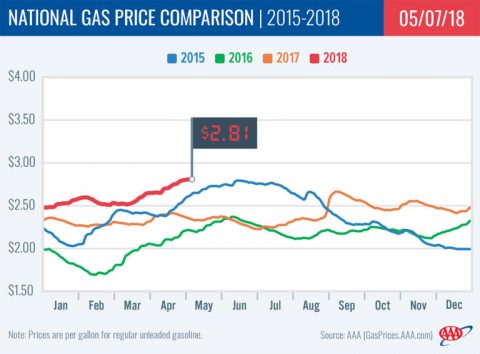 «Read the rest of this article»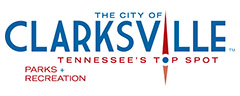 Clarksville, TN – Now's the time to save the date for Clarksville Parks and Recreation Department's BBQ Bash.
The Clarksville BBQ Bash is free to the public and will take place beginning at 11:00am, Saturday, October 20th, 2018 at the Wilma Rudolph Event Center at Liberty Park, 1188 Cumberland Drive.
«Read the rest of this article»
Written by Sgt. Steven Lopez
40th Public Affairs Detachment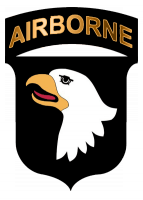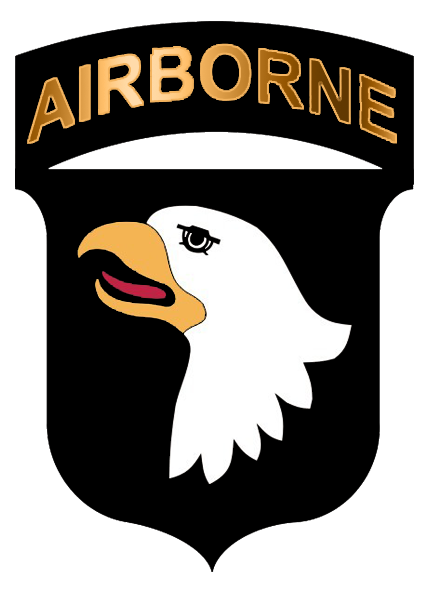 Fort Campbell, KY – As the sun was setting and the blades of grass cut through the wind, soldiers secured a tactical perimeter while remaining vigilant of their surroundings for any enemy movement. Soldiers of 3-320th Field Artillery Regiment, 101st Airborne Division Artillery, 101st Airborne Division (Air Assault), conducted a field training exercise May 1st through May 11th, 2018 on Fort Campbell.
The batteries within the battalion conducted Field Artillery Gunnery Table XV missions while conducting operations across multiple training areas and position areas for artillery, encountered 10 tactical injects which allowed leaders at all levels to understand the mission requirements of operating in a decisive action environment.
«Read the rest of this article»
NASA's Jet Propulsion Laboratory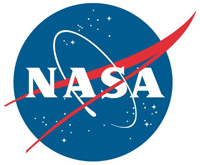 Pasadena, CA – NASA's Voyager 1 took a classic portrait of Earth from several billion miles away in 1990. Now a class of tiny, boxy spacecraft, known as CubeSats, have just taken their own version of a "pale blue dot" image, capturing Earth and its moon in one shot.
NASA set a new distance record for CubeSats on May 8th when a pair of CubeSats called Mars Cube One (MarCO) reached 621,371 miles (1 million kilometers) from Earth. One of the CubeSats, called MarCO-B (and affectionately known as "Wall-E" to the MarCO team) used a fisheye camera to snap its first photo on May 9th. That photo is part of the process used by the engineering team to confirm the spacecraft's high-gain antenna has properly unfolded.
«Read the rest of this article»