Written by Joe Pitts
Tennessee State Representative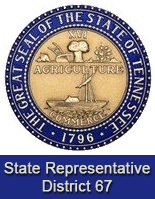 Nashville, TN – Tennesseans from Montgomery County will head to the polls on November 6th, 2018 with an updated way to proudly honor someone who is serving or has served our country.
The Honor Vote program allows registered Tennessee voters to dedicate their vote to a U.S. veteran or active duty military member, both online and with a commemorative button, to thank them for protecting our country.
Once enrolled, dedications are posted on the official Honor Vote List as well as the Honor Vote Twitter account @tnhonorvote. Voters can also share their dedication on Twitter, Facebook and Instagram using #GoVoteTN.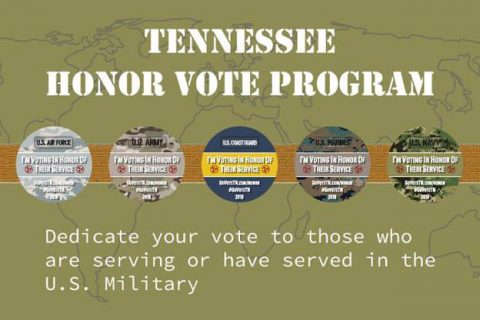 "We owe our everyday freedoms to our military and their families. Their service and sacrifice is so crucial to our lives and this is one small but meaningful way to show them how much we value their service," said Tennessee State Representative Joe Pitts (D-Clarksville).
The Division of Elections will send a packet to each participant with an official Honor Vote button. Voters are encouraged to wear their button while going to the polls in honor of the veteran or service member they are recognizing.
"The men and women of the U.S. military ensure our freedom to participate in free elections, allowing us to cast a ballot each Election Day. It's important we honor those who protect that right," said Tennessee Secretary of State Tre Hargett. "I'm proud we are able to offer customized buttons to honor the specific branch each honoree represents."
The program returns this election season with the ability to honor military service members by branch, including Army, Navy, Air Force, Marines, Coast Guard and Tennessee National Guard. Each branch now has its own button branded with its unique camouflage pattern.
To learn more, visit GoVoteTN.com/honor.
If you have questions about the above or other issues of concern, please call me at 615.741.2043, or email me at