Tennessee (17-10 | 6-8 SEC) vs. Vanderbilt (6-21 | 1-13 SEC)
Thursday, February 28th, 2019 | 6:02pm CT
Knoxville, TN | Thompson-Boling Arena | TV: SEC Network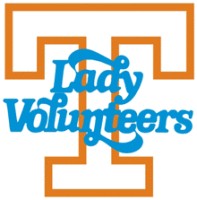 Knoxville, TN – Tennessee (17-10, 6-8 SEC) closes out the home portion of its regular season schedule on Thursday by welcoming Vanderbilt (6-21, 1-13 SEC) to Thompson-Boling Arena.
It's Senior Night for two Lady Vols, as Cheridene Green and Meme Jackson will be recognized on-court prior to the game. Fans should plan to be in their seats by 5:40pm to catch the festivities. Tip-off is slated for 6:02pm CT on The Summitt in a contest that is being televised by the SEC Network.
After winning five of six, Tennessee has dropped back-to-back games vs. ranked foes No. 21/22 Texas A&M (79-62) and No. 13/13 South Carolina (82-67).
The Lady Vols hope to bounce back vs. a Commodores club they held off in Nashville on February 3rd, 82-65, to win their 10th straight in the series.
That game, however, was closer than the score indicates, with UT outscoring VU, 29-16, in the final frame to earn the win.
The Tennessee Lady Vols used a 25-9 closing run to blow open a one-point game with 6:41 remaining.
Vanderbilt comes to Knoxville on an eight-game losing streak, but the Commodores have not been an easy foe to vanquish. On Sunday, VU put up a very competitive fight before eventually suffering an 86-70 loss at the hands of No. 6/6 Mississippi State.
Thursday night's contest marks the 82nd meeting between these in-state rivals.
Broadcast Information
Courtney Lyle (play-by-play) and LVFL Tamika Catchings (analyst) will have the call for the SEC Network broadcast.
Mickey Dearstone is behind the microphone for IMG College/Lady Vol Network radio/online broadcasts for the 20th season. A link to the live audio stream can be found on each game's Hoops Central page or the Lady Vol schedule on UTSports.com.
Air time for games on the Lady Vol Radio Network generally occurs 30 minutes prior to tip-off.
For UT home games, the Lady Vol Network has a low-power transmitter that makes the game available on the radio at 99.3 FM.
Promotions
It's Lady Vol Senior Night. Join us as we salute the careers of Cheridene Green and Meme Jackson.
Kids 12 & younger also may pick up a wristband at the Fan HQ table on the concourse to participate in the pregame high-five tunnel. Wristbands are limited. To purchase discounted group tickets and reserve wristbands for your team, call 865-946-7000.
Help us Spark the Summitt during introductions at the game! Download our new free light-up app, courtesy of Coca-Cola. Once downloaded, simply open your Hoops Hype app when the lights go out, and let your phone do the rest.
Tickets are available for as low as $10.00 at AllVols.com.
Free parking & shuttle service is available from UT's Ag Campus. Shuttles begin two hours prior to tip.
Tennessee Lady Vols / Vanderbilt Commodores Series Notes
The Tennessee Lady Vols are a perfect 33-0 in Knoxville, 29-7 vs. the Commodores in Nashville, and 10-2 at neutral sites, with those being postseason games.
UT brings a 10-game series winning streak into Thursday night's contest.
Holly Warlick is 12-1 as head coach vs. Vandy, including 6-0 in Knoxville and 6-1 in Nashville.
These squads have been to overtime on one occasion, with Tennessee seizing a 92-79 decision in Nashville on January 19th, 1997.
UT has held Vandy to 63 points or fewer in seven of the last 10 meetings and to 64 or fewer in eight of the last nine games in Knoxville.
Warlick had a hand as a player in the #4 Lady Vols' 77-53 road victory over VU on November 21st, 1979.
The senior point guard dished out a game-high 10 assists and added four points and a rebound with only one turnover in 27 minutes of action in her only career contest vs. the Commodores.
About The Tennessee Lady Vols
Meme's Development
Senior Meme Jackson has gone from averaging 1.0 ppg. and shooting 50 percent at the free throw line as a rookie to posting 10.6 ppg. and 83.8% at the line as a senior. She has started 74 of 111 games in her four-year career.
London Rising
Redshirt senior Cheridene Green has doubled her scoring and rebounding averages from 4.1 and 3.7 last year to 8.7 ppg. and 7.6 rpg. this season. She also went from two double-doubles last year to six in 2018-19. She has started 27 of 60 career games over two seasons.
Rennia Key To SEC Wins
Rennia Davis is averaging 19.0 ppg. and 10.7 rpg. in UT's six SEC wins this year.
Swishin' and Dishin'
Evina Westbrook has emerged as one of the SEC's top point guards, averaging 15.6 ppg., 5.2 apg. and 3.7 rpg. She has 17 games with five or more assists.
Accurate Bigs = SEC Wins
UT's top three inside players have shot above 50 percent during the team's league victories. Mimi Collins has shot 57.9%, followed by 55.0% from Cheridene Green and 50 percent from Kasiyahna Kushkituah. Only Green (50.8%) is above 50% in SEC losses.
Re Is Golden At The Line
Rennia Davis is having one of the finest seasons at the free throw line of any Lady Vol in history. She currently is tied with Kara Lawson in fifth with a percentage of .884.
Strong On The Boards
UT has won the rebounding battle in 23 of 27 games, including 13 of 14 SEC contests (MSU won, 39-30). UT's overall (45.0) and SEC-games-only (44.9) averages rank No. 1 in the league. That mark would rate as the seventh-best average in UT history. Tennessee also has had at least one player pull down double digits in rebounds in every SEC game this season except the Mississippi State and South Carolina contests.
Youngsters On The Ball
All three of Tennessee's youthful primary ball handlers have recorded more assists than turnovers this season. The players and their numbers: sophomore Evina Westbrook (134/85), freshman Zaay Green (64/49) and freshman Jazmine Massengill (41/26).
Jorday's Naismith Watch
Jordan Horston, the nation's No. 1 guard, No. 2 overall player and a 6-foot-1 Lady Vol signee, has been named one of five finalists for 2019 Naismith High School Girls Player of the Year. She'll play in the McDonald's All-America Game on March 27 in Atlanta.
Tamari Is An All-Star
Another signee, 6-foot-5 Tamari Key, has been named to play in the 2019 Carolinas Classic (N.C. vs. S.C.) All-Star Basketball Game on March 23 in Wilmington, NC.
Last Time Out For Tennessee Lady Vols
A combined 18 second-half points from the sophomore duo of Rennia Davis and Evina Westbrook was not enough for the Lady Vols to complete a frantic comeback against No. 13-ranked South Carolina, which notched an 82-67 win at Thompson-Boling Arena on Sunday.
The Tennessee Lady Vols (17-10, 6-8 SEC) cut the Gamecocks' lead down to seven points twice in the second half despite a 16-point deficit at the half.
In the loss, four Lady Vols recorded double-digit points on the afternoon: Davis (15), Zaay Green (12), Cheridene Green (11) and Westbrook (10). Freshman Rae Burrell added seven points from the bench, as Davis and Cheridene Green led Tennessee on the glass with nine rebounds apiece.
The Gamecocks (20-7, 12-2 SEC) were propelled by a 28-point performance from redshirt senior guard Bianca Cuevas-Moore, who connected on 3-of-7 shots from beyond-the-arc. Three additional players tallied over 10 points for South Carolina, with junior Tyasha Harris leading the pack with a double-double of 11 points and 14 assists.
About The Vanderbilt Commodores
VU returned three starters and six letterwinners but lost a big chunk of its offensive production in Rachel Bell (10.9), Christa Reed (10.5), Kayla Overbeck (9.9) and Erin Whalen (7.4).
Leading scorer Chelsie Hall (11.9) returned, as did Cierra Walker (8.7).
Boston College transfer Mariella Fasoula, a 6-5 forward, has made an impact at 15.7 ppg. and 6.9 rpg. Walker (10.5) also scores in double figures.
Vanderbilt struggled to a 7-24 record, including 3-13 in the SEC to tie for 11th place, in Stephanie White's second season as head coach.
UT took a pair of wins over the Commodores during the 2017-18 season.
The Lady Vols won at Memorial Gym on January 7th, 2018, 86-73, and grabbed a 74-64 victory at Thompson-Boling Arena on February 4th.
Vanderbilt's Last Game
Despite out-shooting No. 6 Mississippi State, the Vanderbilt women's basketball team dropped its Sunday contest at Humphrey Coliseum, 86-70.
Mariella Fasoula matched a collegiate-best with 29 points as the Athens, Greece, native was 13-of-16 from the field and 3-of-5 from the charity stripe.
The Commodores shot 57.0 percent from the field, with the Bulldogs connecting at a clip of 49.2
After going into the locker room trailing 38-31, the Commodores came out to net the first five points of the half, cutting the Bulldogs' lead to two, 38-36. But Mississippi State responded with a 17-4 run to take its largest lead of the game, 56-40.
Last Time Tennessee Lady Vols Met Vanderbilt
The Tennessee Lady Vols went 17-of-20 from the free throw line in the fourth quarter to secure their third straight victory, defeating rival Vanderbilt on February 3rd, 82-65, in Memorial Gymnasium.
Sophomore Evina Westbrook led UT (15-7, 4-5 SEC) in scoring with 18 points, followed closely by sophomore Rennia Davis and senior Meme Jackson who had 17 apiece. Davis posted 12 rebounds to record her second straight and sixth overall double-double of the season. Freshman Meme Collins also found her way into double digits for Tennessee with 10 points, eight of which came in the fourth quarter.
Vanderbilt (6-16, 1-8 SEC) was led by redshirt junior Mariella Fasoula who had 16 points, eight rebounds and went a perfect 6-of-6 from the free throw line. Chelsie Hall and Autumn Newby each scored 11.
Last Time In Knoxville
Redshirt senior Mercedes Russell paced No. 7 Tennessee with a career-high 33 points, as the seventh-ranked Tennssee Lady Vols pulled away from Vanderbilt in the fourth period to secure an 86-73 victory on January 7th, 2018, in Thompson-Boling Arena.
Redshirt junior Cheridene Green also had a career day for the Big Orange, pouring in 17 points and grabbing five rebounds. Senior Jaime Nared chipped in 15 points, as the Lady Vols remained unbeaten through their first 15 games for the fourth time in school history.
Coming Up For Tennessee Lady Vols
The Tennessee Lady Vols close out the regular season on Sunday at 2:00pm CT (3:00pm ET), as they face Ole Miss in Oxford, MS. The game will be streamed on SECN+.