Montgomery County Sheriff's Office (MCSO)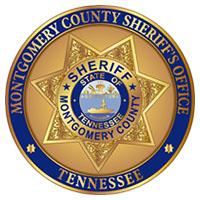 Clarksville, TN – The Montgomery County Sheriff's Office (MCSO) would like to congratulate Investigator Sergeant Mark Wojnarek on his promotion to Lieutenant.
Lieutenant Wojnarek began is law enforcement career as a Corrections Deputy with the Davidson County Sheriff's Office in October 1997. He continued his career in corrections with the Robertson County Sheriff's Office in August 1999 where he rose to the rank of Sergeant and Team Leader for their Special Operations Response Team.
In April 2001 Wojnarek started working for the Montgomery County Sheriff's Office as a Patrol Deputy.
In January 2002 he moved into an investigative role where he worked on Domestic Violence cases.
In October 2003 he was promoted to Criminal Investigations Sergeant where he led the Special Victims, Domestic Violence, and Crime Scene Units.
Lieutenant Wojnarek attended Austin Peay State University where he earned his Bachelor's Degree in Political Science and Psychology and his Master's Degree in Strategic Leadership.
Lieutenant Wojnarek brings nearly 22 years of diverse law enforcement experience to his new position as the Personnel and Policy/Selection Division Lieutenant of the Professional Standards Bureau.
"I look forward to continue serving the residents of Montgomery County in my new capacity and thank the Sheriff for this opportunity," said Wojnarek.