AUSA Fort Campbell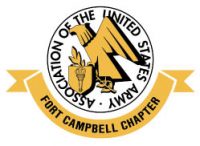 Fort Campbell, KY – The AUSA Fort Campbell has named Victoria McAdoo as the new Executive Director of the organization. Victoria is originally from Mount Vernon, New York. She attended Lincoln University in Pennsylvania where she earned a Bachelor of Science Degree in Health and Physical Education and Recreation.
"Victoria is a professional who I feel will be a strong asset to our organization", said Kelli Pendleton, President of AUSA Fort Campbell, "I look forward to working with her to strengthen and grow our chapter. She possesses the passion and professionalism that we were looking for."
In August of 2017 Victoria moved to Fort Campbell, KY following her husband's new assignment as the Sustainment Brigade Command Sergeant Major.
Victoria enjoys working out and is a Black Belt in Tae Kwon Do, and has Blue Merle Pomeranian named Memphis.
The Tennessee-Kentucky Chapter was formed in 1960 with Edward Norman of Clarksville, TN serving as the first president, followed by William G. Deatherage, Sr., of Hopkinsville, KY.
In 2013, the chapter was renamed the Fort Campbell Chapter to accurately reflect the population that is served.
The Chapter office is currently located on Fort Campbell, Kentucky at 95 Michigan Avenue.