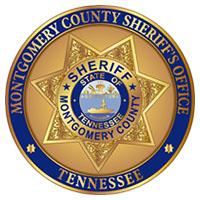 Clarksville, TN – Lacie Sloan, age 30, is wanted by the Montgomery County Sheriff's Office (MCSO) for evading arrest, reckless endangerment, and driving on a revoked/suspended license. MCSO is asking for the public's help in locations Sloan.
On Saturday, May 11th, 2019, deputies responded a suspicious vehicle call in the 2500 block of Dotsonville Road. Upon arrival deputies found Sloan in the back yard with a trailer attached to her vehicle. Sloan stated she had permission to be on the property from the homeowners.
While deputies attempted to make contact with the homeowners to verify her statement, she detached the trailer and exited the yard at a high rate of speed.
The deputies activated their emergency equipment and attempted to stop Sloan, however she fled the scene.
Sloan was last seen in a maroon 1999 Ford Expedition. She is 5 feet 4 inches tall and weighs 110 pounds, has red or auburn hair and hazel eyes.
Her bond has been set at $20,000.
Anyone with information on her locations is asked to call Criminal Warrants at 931.648.0611 ext. 13200 or 911.
You can also call Crime Stoppers at 931.645.TIPS (8477) or visit www.P3tips.com/591
Crime Stoppers offers up to a $1000.00 for information leading to the arrest and conviction of persons involved in a crime. All callers remain anonymous.