Topic: Ford Expedition

Nashville, TN – Global leading company Hankook Tire has announced that it will supply original equipment tires to Ford's Super Duty F-450 and F-550 Chassis Cab, underscoring Hankook's quality and performance for U.S. automakers.
The tires of choice are Hankook's all-season tires SmartFlex AH35 and DH35, the latter of which is the latest model added to Hankook's growing U.S. TBR portfolio.
«Read the rest of this article»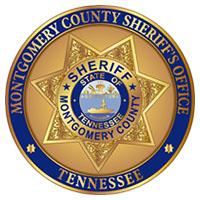 Clarksville, TN – Lacie Sloan, age 30, is wanted by the Montgomery County Sheriff's Office (MCSO) for evading arrest, reckless endangerment, and driving on a revoked/suspended license. MCSO is asking for the public's help in locations Sloan.
On Saturday, May 11th, 2019, deputies responded a suspicious vehicle call in the 2500 block of Dotsonville Road. Upon arrival deputies found Sloan in the back yard with a trailer attached to her vehicle. Sloan stated she had permission to be on the property from the homeowners.
«Read the rest of this article»
Montgomery County Sheriff's Office (MCSO)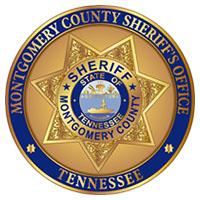 Clarksville, TN – Investigators with the Montgomery County Sheriff's Office (MCSO) are asking for the public's assistance in locating suspects responsible for a string of car thefts that occurred in the Sango and Adams area of Montgomery County.
The thefts occurred between August 3rd, 2018 and August 7th, 2018 on Bryan Road, Boulder Court, Prince Drive, and Ivy Bend Circle.
A total of six vehicles were stolen. A 2017 GMC Sierra, 2016 GMC Sierra, 2016 Nissan Maxima, 2014 Ford Expedition, 2014 Volkswagen Passat, and a 2010 Mazda CX. All the vehicles have been recovered except for the Passat.
«Read the rest of this article»

Clarksville, TN – On Friday, June 2nd, 2017 around 11:49 am, Clarksville Police Officers were called to a Theft Of Motor Vehicle at 2491 Fort Campbell Boulevard.
The 46 old male victim had left his vehicle running, unattended, when he went into Mapco. He was in the store for about 30 seconds, turned around, looked outside, and noticed his Gray 2004 Ford Expedition was missing.
«Read the rest of this article»

Clarksville, TN – On Tuesday, May 30th, 2017 around 4:30pm, Clarksville Police report witnesses saw a man slumped over in the passenger seat of a 2001 Ford Expedition with a trailer, traveling north on Providence Boulevard.
The uncontrolled vehicle crossed the continuous left turn lane and two southbound lanes, went off the roadway and crashed into a building at 208 Providence Boulevard.
«Read the rest of this article»

Clarksville, TN – On February 7th, 2014 the Clarksville Police Department responded to a vehicle accident involving three vehicles, on the 41-A Bypass near Glendale Drive.
The driver, Margaret L. Mayfield a 43 year old Clarksville resident, of a 2004 Chevrolet Tahoe was traveling west on Ashland City Road when she crossed into oncoming traffic and hit a eastbound 1999 Ford Expedition, driven by Shelly L. Gerlach a 34 year old resident of Clarksville resident, then hit an eastbound 2005 Chevrolet Malibu- driven by James C. Sanders, a 59 year old Clarksville resident.
«Read the rest of this article»

Clarksville, TN – On December 14th, 2013 at 6:54am, Clarksville Police Officer Larry Harris responded to a crash at Tylertown Road and Roscommon Way.
An unknown motor vehicle struck and killed Austin McReynolds, Private First Class (PFC), Fort Campbell, between the hours of 2:30am and 2:45am.
PFC McReynolds had been at O'Connors Irish Pub and Grill, 1198 Tylertown Road, and was walking east bound on Tylertown Road for an unknown reason.
«Read the rest of this article»

Clarksville, TN – On January 15th, 2013 around 1:00am, the BP, 100 Alfred Thun Road was broken into and several items were taken to include lottery tickets.
At 7:15am, on the same day, a male tried to cash one of the stolen lottery tickets at the BP at Tiny Town Road and Trenton Road, but was unsuccessful. He was wearing the same clothes as the man who broke into the BP at Alfred Thun Road.
«Read the rest of this article»