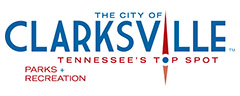 Clarksville, TN – On Saturday, August 3rd, 2019, the seventh annual Wonder Kids Triathlon, hosted by Clarksville Parks and Recreation, for boys and girls ages 3-12 will be at 9:00am at New Providence Pool, 168 Cunningham Lane.
Wonder Kids triathletes will participate in the three segments of a traditional triathlon: swimming, biking and running.
Each course varies depending on the participant's age
3-5 years-old — 25-meter swim, quarter-mile bike ride, 100-yard run.
6-8 years-old — 50-meter swim, half-mile bike ride, quarter-mile run.
9-12 years-old — 100-meter swim, one-mile bike ride, half-mile run.
The cost to participate is $30.00 per child and pre-registration is required. Spots are limited so register early.
Registration is underway and may be completed in-person at the Clarksville Parks and Recreation office, 102 Public Square; at any of the City's three recreation centers; or online at www.cityofclarksville.com/parksrec
Deadline to register is July 14th. Participants must be registered by July 1st to guarantee correct size shirt. Participants must provide their own bike.
Clarksville Parks and Recreation is in need of volunteers to help keep the participants organized and safe. Please visit www.cityofclarksville.com/wonderkidstri to sign-up if you are able to join our team as a volunteer on triathlon day.