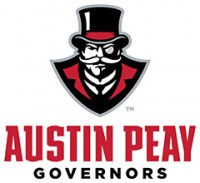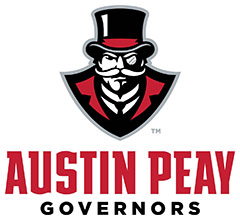 Brentwood, TN – Austin Peay State University (APSU) has three teams, the most since 2008-09, recognized as the best in the classroom by the Ohio Valley Conference, Wednesday, receiving the league's Team Academic Achievement Award in their respective sports.
The Governors men's golf, women's golf and men's tennis squads each earned their respective Team Academic Achievement Award. It is the sixth time the women's golf and men's tennis programs nabbed a Team Academic Achievement Award while the men's golf team earned its second award all time.
"What a fantastic week for our Governors student-athletes," said Austin Peay Director of Athletics Gerald Harrison.
"I am proud of the effort they put forth in the classroom last year and the recognition they all have received from the OVC this week is well deserved. I want to congratulate our coaches, student-athletes and student-athlete support staff on all they have accomplished."
"In less than two weeks all of our student-athletes will return to the classroom. I encourage and challenge them to take the next step forward and break these records again. The foundation of our 'Total Gov' concept is to attack challenges with enthusiasm and I know we will do so going into the new academic year."
All eight members of the women's golf team were recognized on the 2018-19 OVC Commissioner's Honor Roll, announced Tuesday. They also saw three student-athletes – Ashton Goodley, Taylor Goodley and Meghann Stamps – earn OVC Academic Medal of Honors, each posting a 4.0 GPA in 2018-19.
In winning its second-straight OVC Team Academic Achievement Award, the APSU men's tennis team saw six of its eight members named to the Commissioner's Honor Roll. They also had three student-athletes earn the OVC Academic Medal of Honor in 2018-19: Christian Edison, Timo Kiesslich and Jake Lorino.
The men's golf team saw eight of its nine student-athletes named to the OVC Commissioner's Honor Roll. Micah Knisley, Sam Lopez and Alex Vegh also earned the league's Academic Medal of Honor with 4.0 grade-point averages for the academic year.
Including this year's total, Austin Peay teams have won 27 OVC Team Academic Achievement Awards since the program started in 2004-05. The awards are presented annually in each Conference-sponsored sport to the member institution's team with the greatest percentage of its eligible student-athletes that achieved a 3.25 grade-point average or higher.
For the 2018-19 academic year, Belmont claimed an OVC-best four awards and also was awarded the 2018-19 OVC Institutional Academic Achievement Award. Austin Peay State University was tied with Southeast Missouri with three teams earning recognition. The Governors three team awards were its most since claiming six awards in 2008-09 en route to winning that season's institutional award.
Austin Peay State University caps an impressive academic campaign with this week's OVC awards. The Governors finished the year with a department-record 3.14 grade-point average. In addition, APSU saw record numbers of student-athletes recognized by the OVC with 32 Governors earning the OVC Academic Medal of Honor as part of 126 student-athletes earning recognition on the OVC Commissioner's Honor Roll.