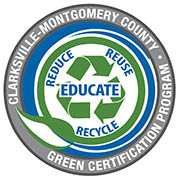 Montgomery County, TN – The Tennessee Recycling Coalition (TRC) has selected two Montgomery County organizations for its 2019 Recycler of the Year Awards. The Clarksville-Montgomery County Green Certification Program was selected the Government Recycler of the Year and Furniture Connection (a.k.a. Red Knight Distribution) received the Recycling Video Production of the Year.
TRC is a non-profit organization dedicated to promoting recycling and sustainable materials management practices in the state of Tennessee.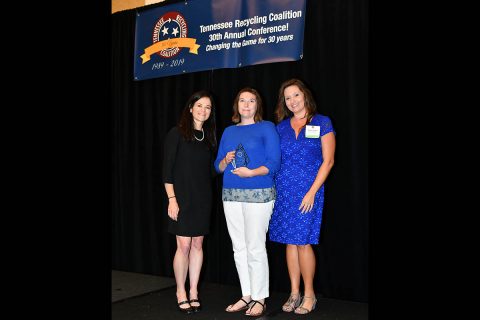 Each year, TRC selects winners from across the state that have made outstanding achievements in recycling.
The 2019 awards were presented earlier this month in Gatlinburg Tennessee in conjunction with TRC's annual conference.
The Green Certification Program received the award for its work promoting and expanding recycling practices throughout Montgomery County. During the certification process, organizations learn best practices from local environmental leaders, develop an environmental plan and receive guidance as they implement or expand their sustainable practices.
The Program currently has 122 certified organizations and continues to grow each year.
For more information on the Green Certification Program visit www.mcgtn.org/green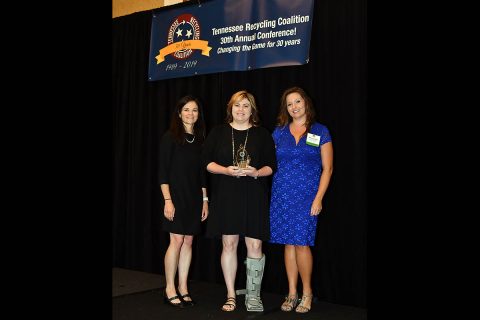 Furniture Connection produced a video, with the assistance of Austin Peay State University, that showcased its recycling efforts. The video explains how Furniture Connection is able to save 300,000 square feet of landfill space annually through Styrofoam recycling.
For more information on TRC and the other 2019 Recycler of Year award recipients visit https://tennesseerecyclingcoalition.wildapricot.org/.