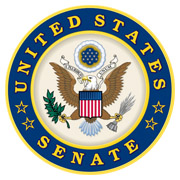 Washington, D.C. – Senators Marsha Blackburn (R-Tenn.), Marco Rubio (R-Fla.), Rick Scott (R-Fla), John Cornyn (R-Texas) and Tom Cotton (R-Ark.) wrote to Secretary of Transportation Elaine Chao and Federal Aviation Administrator Stephen Dickson to express concerns regarding the national security threats posed by Chinese drones.
"We…urge you to immediately restrict the use of this equipment and technology that has the potential to jeopardize the security of critical information and infrastructure gained through this and other FAA programs," the Senators write. "American taxpayer dollars should not fund state-controlled or state-owned firms that seek to undermine American national security and economic competitiveness."
«Read the rest of this article»
Austin Peay (5-5) vs. Duquesne (9-0)
Saturday, December 21st, 2019 | 1:30pm CT
St. Petersburg, FL | McArthur Gymasium

Clarksville, TN – For the second year in a row, the Austin Peay State University (APSU) basketball team will end the pre-Christmas slate in Florida, taking on Duquesne and Alabama State in the 2019 St. Pete Shootout, hosted by Eckerd College.
«Read the rest of this article»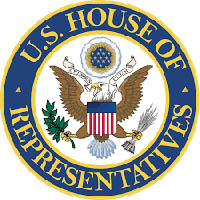 Washington, D.C. – On Thursday, December 19th, 2019, Representative Mark Green concluded his first year representing Tennessee's 7th District by voting to ratify the United States-Mexico-Canada Agreement (USMCA).
The USMCA is the largest and most advanced trade deal in American history and a vital agreement for our country and for the State of Tennessee.
Green said, "I was proud to vote for the historic USMCA trade agreement today. USMCA is a tremendous win for the State of Tennessee and a victory for farmers, workers, and manufacturers all across America."
«Read the rest of this article»

Miami, FL – The Austin Peay State University women's basketball was trailing by ten points with 7:22 remaining, but then the Govs pulled off a thrilling comeback victory, 58-56, over Florida International at the Florida International Holiday Hoops Showdown.
«Read the rest of this article»

Clarksville, TN – Hankook Tire has endeavored to develop a strong relationship with the community and the Clarksville Police Department (CPD) since they established their presence here. They've invited members from the police department, on multiple occasions, to tour their facilities, discuss partnerships, and worked to develop a strong bond.
Hankook Tire, once again, displayed their generosity and support by donating $1200 to the Clarksville Police Department Chaplain's fund.
«Read the rest of this article»
Tennessee (7-3) vs. Jacksonville State (4-7)
Saturday, December 21st, 2019 | 12:01pm CT
Knoxville, TN | Thompson-Boling Arena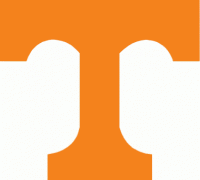 Knoxville, TN – No. 21 Tennessee Vols men's basketball returns home to Thompson-Boling Arena for a weekend bout with Jacksonville State. Saturday's tipoff is slated for 12:00pm CT on SEC Network+.
Saturday's game is available online via WatchESPN and on any mobile device through the ESPN app. Fans can log on to WatchESPN at espn.com/watch. Michael Wottreng, Steve Hamer and Kasey Funderburg will have the call.
Fans can also listen live on their local Vol Network affiliate to hear Bob Kesling and Bert Bertlekamp describing the action.
«Read the rest of this article»
Nashville, TN – TennesseeCAN released the 2019 Tennessee Policy Report Card, scoring our state on 26 education policies that would help ensure every student receives a high-quality education through access to great teachers and great schools.
«Read the rest of this article»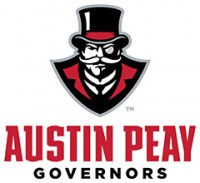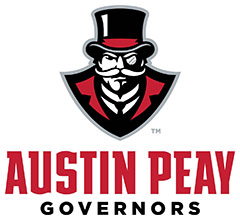 Clarksville, TN – For the first time in Austin Peay State University (APSU) athletics department history, all 15 of its varsity programs recorded a 3.00 team grade-point average, pushing the department to a record 3.195 grade-point average for the Fall 2019 semester.
It is the fifth consecutive semester Austin Peay State University's student-athletes have combined to post at least a 3.00 GPA and the sixth time in program history. It is the third time they have pushed past a 3.10 GPA.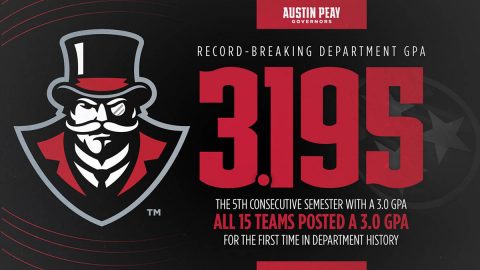 «Read the rest of this article»

Clarksville, TN – The Board of Directors of the Gateway Chamber Orchestra recognized Dave Farris and Tom Perry, the first recipients of the newly established Dee Boaz Crescendo Award at the annual Maestro's Moonlight & Mistletoe Gala on December 13th, 2019.
«Read the rest of this article»

Clarksville, TN – Clarksville Police say that last night law enforcement tracked down Brady Witcher, age 41, and Brittany McMillan, age 28, to a hotel at 7350 North Hanley Road, Hazelwood, Missouri.
Hazelwood Police Department was contacted and worked in conjunction with an FBI team to confirm that Witcher and McMillan were in room 206 at the hotel. Both suspects were taken into custody and booked into the jail in Hazelwood.
«Read the rest of this article»