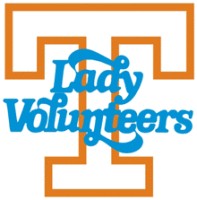 Nashville, TN – Tennessee remained perfect in Southeastern Conference women's basketball play, defeating Vanderbilt in Memorial Gymnasium on Sunday afternoon, 84-71.

Three players were in double figures for the Lady Vols (12-6, 4-0 SEC). Senior small forward Rickea Jackson was the top scorer for UT with 21 points, while sophomore power forward Karoline Striplin posted a career-high 15 and senior guard Jordan Horston turned in 13 points to go along with eight assists and eight rebounds.

The Big Orange built its win streak to five games and claimed victory for the 10th time in the past 12 contests. Tennessee, which beat VU for the 15th time in the past 16 meetings in the series, remains tied atop the SEC standings along with South Carolina, LSU, Arkansas and Ole Miss.
The Commodores (9-9, 0-4 SEC), who fell to their in-state rivals at Memorial Gymnasium for the eighth-straight occasion, were led by Ciaja Harbison who had a game-high 27 points. Marnelle Garraud and Sacha Washington were also in double figures with 19 and 13, respectively.
Vanderbilt took the lead on its first possession with a layup as the shot clock expired. Striplin responded with a layup on the other end, but UT struggled to find its rhythm offensively, going without another basket until Striplin struck again at the 6:15 mark to tie the game up at 4-all. Jackson knocked down a pair of free throws a minute later to give UT its first lead of the game, and Darby extended it to five with an NBA-range 3-pointer with 3:39 to go in the quarter.
Another three by Justine Pissott made it a 10-0 Tennessee run before Washington hit a layup to make the score 12-6 by the 2:11 mark. The Commodores narrowed the gap to three with a quick 3-pointer, but the Lady Vols closed out the period with six unanswered points to lead 18-9 at the buzzer.

Vanderbilt opened the second quarter with a 9-2 run fueled entirely by 3-pointers to pull within two with 7:31 left in the half. Striplin ended the skid for UT on the next play, and Darby hit her second trey of the game 30 seconds later to put the Lady Vols on top 25-17. VU scrapped back within four off another three by Garraud, but Tennessee responded, building its lead up to 11 before a Vanderbilt layup in the final second of the half set the halftime score at 38-29.
Jordan Walker
drained a three at the start of the second half to become the fourth Lady Vol to hit from behind the arc. The teams traded baskets until a 3-pointer by Darby set off a 10-2 run that gave Tennessee a 53-35 lead by the 4:14 mark. Harbison ended the drought with a 3-pointer to kick start a 7-1 run that had the Commodores back within 12 points a minute later.
A layup by Kaiya Wynn swung the momentum back in Tennessee's direction, as the Lady Vols went on to outscore Vandy 8-1 over the span of a minute and a half to lead by 19 with 1:11 left in the third. Both teams had some success at the free-throw line in the final minute, and the game went into the last stanza with the Lady Vols leading 65-48.

Jasmine Powell opened the fourth with a layup, and Sara Puckett followed it up with a pair of free throws to put UT on top by 21 with 8:43 left in the game. Garraud heated up for VU, scoring eight points of a 16-4 Vandy run that pulled the Commodores back within 11 with just over four minutes to play.
Striplin scored underneath on the inbounds play, but back-to-back buckets by Harbison had cut UT's lead to single digits less than a minute later at 75-67. The Commodores would hang around within eight points until five straight points by Jackson in the final minutes iced the game, and Tennessee took an 84-71 victory in Nashville.
Elite Company
With eight assists against Vandy, Jordan Horston added her name to the short list of Lady Vols who have recorded 1,000 points, 500 rebounds, and 400 assists. She currently sits at 1,142 points, 585 rebounds and 400 assists.
She is just the fourth player in program history to do so, joining Kara Lawson (1,950/621/456 from 1999-2003), Dena Head (1,483/640/439 from 1988-92) and Alexis Hornbuckle (1,333/503/740 from 2004-2008).
Triples By Tess
Tess Darby knocked down three treys against Vanderbilt, marking her seventh game with three or more 3-pointers this season. She has now hit at least three 3-pointers in three straight games and in four of the last five.
Threes Party
Four different Lady Vols knocked down at least one 3-pointer at Vanderbilt en route to a 3-point shooting percentage of 40.0 percent. It's the fourth time this season Tennessee has hit 40 percent or better from behind the arc.
Rickea With Another 20 Spots
Rickea Jackson notched her team-leading sixth 20+ scoring effort of the season with 23 vs. the Commodores. It marked the third time in the past four games she has surpassed that total, tallying 28 at Florida, 22 at Alabama and 18 vs. Mississippi State before today's effort.
Next Up For UT Women's Basketball
Tennessee will play a second straight game on the road, traveling to Texas A&M on Thursday for an 8:00pm CT/9:00pm ET matchup at Reed Arena. The game will be broadcast on SEC Network.