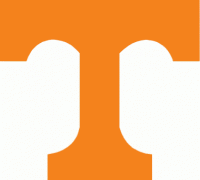 Baton Rouge, LA – The Tennessee women's basketball team pulled within one in the fourth quarter before ultimately falling to No. 4/3 LSU in a 76-68 nail-biter in front of a packed house in the Pete Maravich Assembly Center on Monday night.

Graduate Jordan Walker was the top scorer for UT (16-8, 8-1 SEC), hitting 60 percent from the floor en route to 19 points to set new SEC and season highs. Senior Rickea Jackson was close behind with 17 points and eight rebounds, and fellow senior Jordan Horston was also in double figures with 11.

The Tigers (21-0, 9-0 SEC) were led by Alexis Morris who turned in a career-high 31 points, while Angel Reese managed a double-double on the night with 18 points and 17 rebounds in front of a Maravich Center record basketball crowd of 15,157.

LSU jumped out to a four-point lead in the opening minute of the contest before Horston got the Lady Vols on the board with a jumper at the 8:36 mark. Back-to-back threes by Tess Darby and Walker had the game tied at 8-all less than three minutes later.
The Tigers once again went up by four off a pair of layups, but Jillian Hollingshead and Jackson responded with layups of their own to level the score once more at 12-12 with 2:38 left in the first. Morris responded with a bucket on the fast break, and LSU added one more point from the free-throw line before the clock expired, leading 15-12 at the end of one.

The Tigers stretched their lead to five on their first possession of the second period, but Jackson countered with a layup and a jumper off the offensive rebound on the next play to inch the Big Orange within one and force an LSU timeout with 7:37 left in the half. Following the timeout, Jackson sank a 10-footer to give UT its first lead of the game at 19-18. There would be four more lead changes before Walker drained a wide-open three to tie the game at 23-all with 4:38 on the clock.

The Tigers responded with nine unanswered points capped by a Last-Tear Poa 3-pointer, but Jasmine Franklin and Darby combined for five quick points to pull UT back within four with just under two minutes left in the half. Neither team managed a field goal before halftime but added points from the free-throw line to send the game into intermission with UT trailing 34-29.

Jackson opened the second half with a jumper to pull UT within three before LSU launched into a 14-3 run fueled primarily by Reese and Morris to lead 48-34 by the 5:45 mark. The Lady Vols defense stepped up to force a shot-clock violation and then created some momentum with a Jackson fast-break layup that set off a 7-0 UT run to narrow the deficit to 48-41 with 2:31 left in the third. Reese ended the drought for the Tigers with a pair of free throws, but six straight points by Sara Puckett whittled it down to a 50-47 LSU lead by the buzzer.
Tennessee drew within two twice in the opening minutes of the fourth before Horston came up with a steal on the inbounds pass and found Jackson, who was fouled on the would-be layup. Jackson trimmed the deficit down to one from the free-throw line before an old-fashioned three-point play by Morris put the Tigers back on top by four with 7:37 left in the game.
That play jump-started an 11-0 run spanning two minutes and 17 seconds that sent the Tigers ahead 64-52. Walker ended the skid for UT with a layup just under the five-minute mark, and Horston and Walker combined to score the Lady Vols' last 16 points of the game, moving UT within six points on four occasions. LSU, however, was able to capitalize on free throws in the final minutes, taking a 76-68 victory to remain undefeated.
Darby Doubling Up
Tess Darby shot 40 percent from beyond the arc at LSU, hitting two treys to tally multiple 3-pointers for the 14th time this season and bring her 2022-23 total to 46, which is 23 from making the UT season top 10. With 102 made threes in her career, the junior pulls within 31 treys of catching Sidney Spencer to land among the top 10 career totals in program history.
Jill Productive Again
Jillian Hollingshead continued a productive trend over the past three games. After tallying 11 points and nine rebounds vs. UConn last game, and eight and four vs. Missouri on Jan. 22, Hollingshead had seven points and five rebounds off the bench vs. LSU in 17 minutes to lead all reserves in the contest.
Next Up For UT Women's Basketball
Tennessee returns home to host Ole Miss on Thursday in a 5:30pm CT matchup that will be streamed on SECN+.