Topic: Accidents

Clarksville, TN – The Clarksville Police Department reports as of 5:00am, Tuesday Morning, February 17th, no city streets are closed, but many are barely passable. There have been twelve crashes in the last twelve hours. Five of those crashes involved injuries.
Police are still not aware of any loss of electricity anywhere in the city. CPD has also responded to 46 motorist assistance requests in the last twelve hours. All traffic lights are functioning. The roads are so bad in some areas that patrol cars are getting stuck. In one or two cases, tow trucks have even gotten stuck.
«Read the rest of this article»

Clarksville, TN – The Clarksville Police Department conducted saturation patrols which was partially funded by the Governor's Highway Safety Office.
The saturation patrol special in conjunction with routine patrol operations took 20 DUI offenders off the streets between April 20th-23rd.
«Read the rest of this article»

Clarksville, TN – We are already well into that time of year when deer crashes are on the rise in our area.  The fact that hunting season has opened will also likely cause crashes to increase even more.  From Jan 1st – Oct 31st, 2011, we had 110 deer related crashes. During the same time frame in 2010, there were 75 deer related crashes.  In the entirety of 2010, there were 139 deer related crashed.
«Read the rest of this article»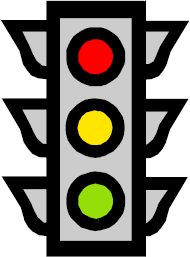 "Revenue seems to be driving the red light camera rage," said Eric Skrum, Communications Director for the National Motorists Association. "If cities were truly concerned about intersection safety, their engineers would be applying sound engineering practices that improve compliance with traffic laws and traffic signals while reducing accidents rather than installing ticket cameras.
Skrum continued:
I find it very revealing that Lockheed Martin, one of the biggest manufacturers of red light cameras in the U.S., has included clauses in their contracts that prohibit city engineers from applying engineering practices that improve compliance and reduce accidents, apparently to maintain the flow of ticket camera revenue. Lockheed Martin specifically prohibits cities, such as San Diego, California, from changing the timing of yellow lights in intersections that host their cameras, even though increasing the yellow light time has proven to dramatically decrease red light violations. «Read the rest of this article»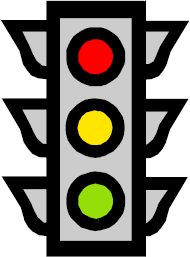 Clarksville wants to install red-light cameras at up to four Clarksville intersections in what is basically a dangerous revenue generating scheme. These cameras result in more accidents not less. The damage rear end accidents cause costs more to repair. There is also an increased likelihood of injuries and even death to those who are involved in the rear-end accidents. Let's not even talk about the fact that insurance rates will likely end up going through the roof even if you never get one of these tickets.
Lets take a look at other risks these cameras subject you to. Remember, under these "civil violations" the city's standard of evidence is much lower that in a criminal case, and you are basically presumed guilty, unless you can prove yourself innocent. «Read the rest of this article»

Red light cameras in the city of Aurora, Colorado, failed to yield any reduction in the overall number of accidents since the devices were installed in May 2005. Nonetheless, city officials have approved a measure that will allow the expansion of the existing four-intersection setup to one covering up to twenty-five city locations.
The devices were successful between 2006 and 2007 in issuing 19,087 tickets worth $1,431,525. "We think there's a value to taking the program to the next step," Police Chief Daniel Oates told the Rocky Mountain News newspaper.
However, at three of the four ticketing locations, rear end collisions increased dramatically from 2005 to 2006. At Mississippi Avenue and Potomac, rear end collisions jumped 175 percent. At Alameda Avenue and Abilene Street, the increase was 100 percent. «Read the rest of this article»
https://www.youtube.com/watch?v=NxCjXFZHMsE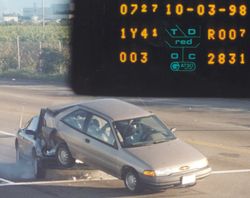 I just love the fact that the above video points out that the Albuquerque Mayor claims cameras have reduced accidents by 20%, while multiple independent reports show they increased by 20%, this sounds a lot like Knoxville… One side has to be lying! Who might that be? I vote for the city since they are receiving a financial benefit from the cameras that they would lose because if the citizens knew these cameras increased accidents, they would be demanding they be removed. Lets avoid this issue in Clarksville totally by saying no to traffic enforcement Cameras!
Remember our city officials want to install the type system here and our lights are still timed to cause more congestion not less. How many times have we all seen Riverside drive back up over 1 mile from the Riverside Drive intersection clear to McGregor park. North Second street back up clear up Emerald Hill towards Forbes and Marion. Kraft street backed up almost to Lincoln Homes. All because New Providence BLVD is backed up all the way to Peachers mill.
This leads to frustrated drivers trailing through the intersections whom with the cameras the city will likely be able to profit from.  Do you really think they will have any incentive to fix the clear problems with our roads when it's generating a profit for them? «Read the rest of this article»

The City of Clarksville  has started looking at resurrecting their plans to install red-light cameras in our city. They have likely been assured these cameras are safe by those who are profiting from these cameras (redflex and Knoxville) but that is not the case. If we are honest most of us would admit that Clarksville's primary interest in them is due to the fact that they are a cash cow for cash strapped cities like ours, but one that takes money straight from your bank account.
The fact is that Red-Light and Speed cameras result in the roads where they are present becoming less safe. You are more likely to be injured or killed at a intersection after these cameras are put into place than you ever were before. Read this news report, and the study which follows it, then be sure to contact your city council member and tell them in no uncertain terms that you strongly oppose their dangerous revenue generating scheme. «Read the rest of this article»

Red-light and speed enforcement cameras greatly increase the number of accidents.
Red-light Cameras cause an increase in rear-end & t-bone crashes. They also don't stop people from running red-lights. "The most serious violations, those occurring more than 5 seconds into the red phase, did not drop in the three year period after the program began issuing tickets."
Arkansas, Minnesota, Nevada, New Jersey, Texas, Utah and West Virginia have enacted laws banning speed cameras. Two other states dropped their use of speed cameras after they generated intense public outcry. If traffic enforcement cameras were such a good thing, would they do that?
Lets take a look at some scientific studies for a possible explanation: «Read the rest of this article»

Clarksville, TN is considering installing red light cameras in its intersections. This is something which should be vehemently opposed by the public! While no doubt they will tout the safety benefits, it is more likely about the money they stand to gain.
Is this really as serious of a problem as they make it out to be, serious enough to warrant the public accepting the intrusion of traffic enforcement cameras into their daily lives? During the last year in the entire city of Clarksville there were 1,470 accidents at intersections throughout the city, there were an additional 1,274 citations issued for either running a red light or stop sign. There are over 85 intersections in Clarksville which have traffic signals.  The entire city averages averages approximately 4 accidents at intersections per day. At Riverside Drive alone, during the last year over 39 million vehicles passed through that intersection. 
Studies have shown that these red-light cameras actually increase, not decrease accidents, and that the accidents caused by people panic breaking to avoid a citations are more serious injury accidents. While most intersection accidents are property damage rather than injury.
Why is Clarksville interested in making the same mistakes? It's about finding new ways to take your money. They will make protestations that they are doing this for safety, but studies have proven that these cameras increase accidents rather than decrease them.  Indeed when spoken to by telephone City Councilman Geno Grubbs was dismissive of the safety concerns regarding these cameras. So they must have other motivations. «Read the rest of this article»