Topic: Alan Morgan

Clarksville, TN – On Tuesday, September 9th, 2014, Timothy Wallace was booked into Montgomery County Jail on his indictment in reference to four bomb threats at Trane, a local air efficiency business in Clarksville.
The threats occurred between the months of March and July of this year. All four threats were handwritten in various locations on the premises, such as; a wall, a bathroom stall divider, a toilet paper dispenser, and, a bathroom wall.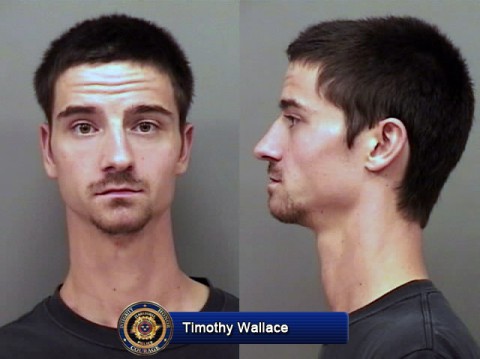 «Read the rest of this article»

Clarksville, TN – Clarksville Police have made arrest have been made in the incident that occurred at 770 Needmore Road on Wednesday, May 5th, 2013.
The victim advised that the four suspects forced there way into his apartment bound him with electrical tape making threats to pull a knife if he didn't hand over money and weapons.  The victim complied out of fear for his safety and the safety of his children one being 4 years old, and the other being 2 years old.
«Read the rest of this article»

Clarksville, TN – Two men were caught by surprise when they were locked in the back of their delivery truck and had the company's money stolen out of the cab.
On March 3rd, 2013 around 1:30pm, a food company was making a delivery to Chopsticks, 1715 Wilma Rudolph Boulevard. The delivery men were inside of the back of the truck when a white male crawled underneath the truck and pulled the rear door down trapping them inside.
«Read the rest of this article»

Clarksville, TN – A 73 year old man, living on North Meadow Drive, used an innovative technique to catch an In-Home Care Nurse stealing money from his residence.
An In-home care nurse, Rhonda Mason, providing medical care for several years to a 73 year old man's son was caught on video camera stealing money from the residence.
On January 6th, 2013, the 73 year old man filed a police report in reference to Rhonda Mason, taking money from inside of his home.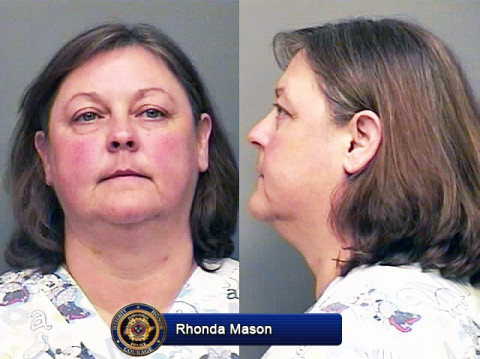 «Read the rest of this article»

Clarksville, TN – A 40 year old man has been charged for Impersonating a Police Officer after assuming the identity of the detective who solved his burglary case.
On November 13th, 2012, Clarksville Parks and Recreation Department received a strange post on  Facebook from a woman from Louisiana seeking help after texting someone she believed to be her cousin and found out later that it was not.
«Read the rest of this article»

Clarksville, TN – Clarksville Police Department reports that thieves stole checks and money orders from six different apartment complex drop boxes from various locations around Clarksville between September 27th – October 7th.
The thieves located the drop boxes and were able to extract checks and money orders from the inside of the locked boxes. So far, there has been over $7,200 reported stolen in the thefts. Since Police have been working the case, they discovered the same type of crime has occurred in Kentucky and Georgia.
«Read the rest of this article»

Clarksville, TN – On September 29th, around 12:30pm, Officers were called to the 2200 Block of a Madison Street business in reference to a shooting in progress call. When officers arrived, they found a man in the business parking lot, standing outside of  his pickup, covered in blood.
Officer Craig Chatigny observed the man had small cuts on his arms and that the passenger side of the window had been shot out. The victim knew the man who shot at him and identified him as Joseph Coker who lived on Wilson Road.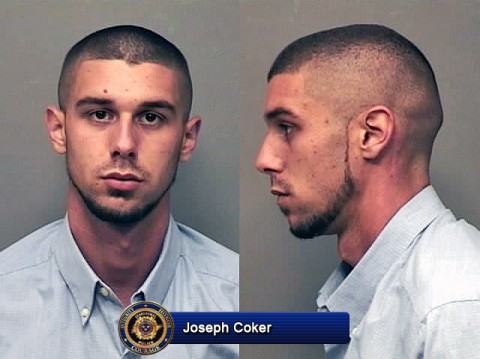 «Read the rest of this article»

Clarksville, TN – The investigation into the Attempted Abduction has been placed in an inactive status. Detective Alan Morgan investigated the allegation of an attempted abduction and could not find any evidence to allow the case to progress any further or substantiate the claim.
If any additional information or leads comes to light, the investigation can be reopened.
For more on the story, see: Clarksville Police reports attempted Child Abduction in the Cabana Drive area
Police Looking for Suspect

Clarksville, TN – On September 24th, 2012, around 5:30pm, Clarksville Police Officers responded to a shooting in progress call in the Barkwood Drive area.
When officers arrived on scene, the shooting suspects had already fled from the area in an older model light gray Ford Thunderbird. The 41 year old female and 24 year old male victims were still at the scene, unharmed.
«Read the rest of this article»

Clarksville, TN – Clarksville Police are asking for the public's assistance identifying two suspects that worked together to lure an employee out of her office and steal cash/checks from the Hornbuckle Road business.
While the employee was out of the office, one of the men entered  and took a cash deposit bag with an undisclosed amount of cash and checks.
«Read the rest of this article»