Clarksville, TN – On Tuesday, September 9th, 2014, Timothy Wallace was booked into Montgomery County Jail on his indictment in reference to four bomb threats at Trane, a local air efficiency business in Clarksville.
The threats occurred between the months of March and July of this year. All four threats were handwritten in various locations on the premises, such as; a wall, a bathroom stall divider, a toilet paper dispenser, and, a bathroom wall.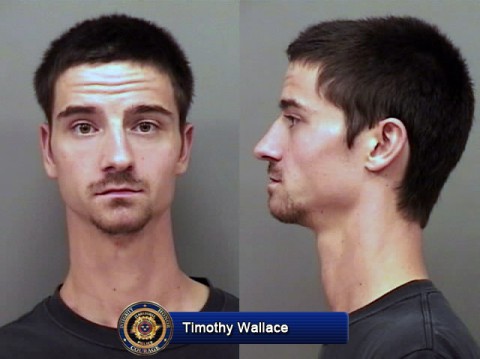 Detective Alan Morgan, from the Clarksville Police Department, sent photos of the threats to a handwriting analyst who determined that the threats were written by the same individual and positively matched Mr. Wallace's handwriting.
With the handwriting evidence and other evidence collected, Mr. Wallace was indicted for all four bomb threats.
Each time a bomb threat was found, Trane had to shut down business to ensure that its building was safe to continue its business day. This slowed down production and cost Trane time and money. Thanks to Detective Morgan and the District 3 Criminal Investigations Unit at the Clarksville Police Department, Mr. Wallace's criminal activities have been stopped at this time.
There is no further information.
Timothy Wallace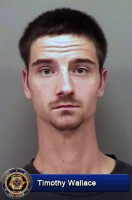 Name: Timothy Wallace
Date of Birth: 6/ 25/ 89
Gender: M
Race: W
Address: 129 Tristan Lane, Indian Mound, TN
Arresting Officer: Patrick Turner
Charged With: False Report
Booked Into: Montgomery County Jail
Bond: $10,000