Topic: Apple iTunes
Written by Elizabeth Landau
NASA's Jet Propulsion Laboratory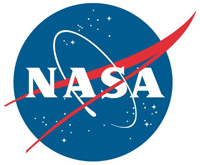 Pasadena, CA – NASA technology is all around us, turning trash into oil, saving women from a deadly complication of childbirth, and putting the bubbles in beer.
These technologies and more, including seven connected with NASA's Jet Propulsion Laboratory, Pasadena, California, are featured in the 2016 edition of NASA's annual Spinoff publication, highlighting the many places NASA shows up in daily life and the aeronautics and space programs where the innovations got their start.
«Read the rest of this article»
Nashville, TN – As the next wave of frigid below normal temperatures blankets the Middle Tennessee area, the American Red Cross is ready to respond if needed and has some vital safety steps for people to follow to take precautions against the cold. «Read the rest of this article»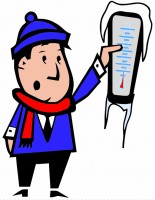 Clarksville, TN – The National Weather Service reports another arctic blast to surge south across Clarksville-Montgomery County. An arctic cold front will move through the mid state on Tuesday bringing a prolonged period of subfreezing temperatures to Middle Tennessee.
Temperatures are expected to remain below freezing across much of the mid state for up to 5 days from Tuesday through Saturday.
Lows in the single digits and teens are expected each day with highs only reaching the 20s and 30s. The low Thursday night is expected to be around 9°F. «Read the rest of this article»
Nashville, TN – The American Red Cross is helping people impacted by the frigid cold air covering two-thirds of the country, and offers steps people can take to stay safe during this dangerous weather.
"Our volunteers remain on stand-by to respond if there is a significant, unforeseen, emergency incident or event that displaces individuals from their normal place of dwelling which would cause us to open an emergency shelter," said David Kitchen, Regional Disaster Program Officer. "We have been closely monitoring the weather system for the past several days and as soon as we realized that the flash freeze had the potential to strand motorists as well as to cause life-threatening situations, we immediately began activating our disaster action plan." «Read the rest of this article»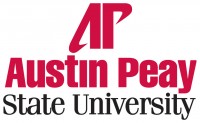 Clarksville, TN – This summer, Austin Peay State University will welcome new students who will register for classes and pick up one of their books that will serve as the common reading assignment for Fall 2013 semester.
The new book is "Saints at the River" by Ron Rash, and the community also is invited to read the book and participate in the campus events and book discussions beginning in September. New student orientation and registration will begin May 18th and continue throughout the summer. «Read the rest of this article»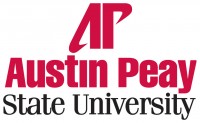 Clarksville, TN – An Austin Peay State University art professor will present the next session of the Provost Lecture Series this week at APSU.
Paul Collins, gallery director and assistant professor of art, will present at 3:00pm, Thursday, April 18th in the Morgan University Center, Room 303. His lecture will be about the Living Gallery Program, an experimental approach in using arts exhibition programming to engage students.
The Living Gallery Program was developed with funds from APSU's Summer Faculty Research Program grants. «Read the rest of this article»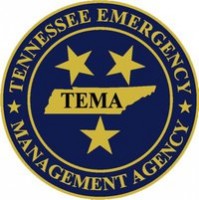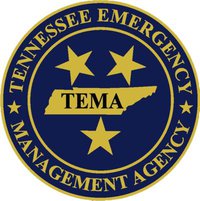 Nashville, TN – Tennesseans can download Ready TN, the Tennessee Emergency Management Agency's (TEMA) popular smartphone preparedness application, to iPhone and iPad devices and access the application's information and resources on hazards and how to be ready for emergencies.
"It is incredibly important Tennesseans take time to prepare for emergencies, and this new app from TEMA is designed to be responsive to our customers, the taxpayers," Tennessee Governor Bill Haslam said. "Citizens are relying increasingly on their mobile devices for relevant and timely information, and the ReadyTN app delivers critical tips and resources to Tennesseans so they can be prepared the next time a disaster strikes." «Read the rest of this article»
Vudu Gets Top-Ranking in Consumer Report's Ratings of Streaming Video Services; Netflix's Disc-by-mail Service Fares Better than its Streaming

Yonkers, NY – Although 81 percent of the ConsumerReports.org subscribers who used a streaming video service in the previous month used Netflix, rival services such as Vudu, Apple iTunes, and Amazon Instant Video all scored higher for overall satisfaction in Consumer Reports' first comprehensive Ratings of video services. «Read the rest of this article»
Citizens now have free access to official, timely crime data through the CrimeReports website and iPhone app

Have you ever seen flashing blue lights in your neighborhood and wanted to know what was going on? Do you want to find out how safe your neighborhood really is? Now you can, through a new partnership between the Clarksville Police Department and CrimeReports, creators of the National Crime Map, at www.CrimeReports.com.
"Providing reliable, timely information to our citizens is one of our top priorities," says Chief Al Ansley. "And partnering with CrimeReports gives us the ability to keep the public informed on a regular basis as to what is going on in the community." He added that the public can access the crime map 24 hours a day through the website or through the CrimeReports iPhone app, available for free download in the Apple iTunes store. The new service even lets local citizens sign up for free customizable email alerts, so they can stay on top of crime in their neighborhood.
«Read the rest of this article»